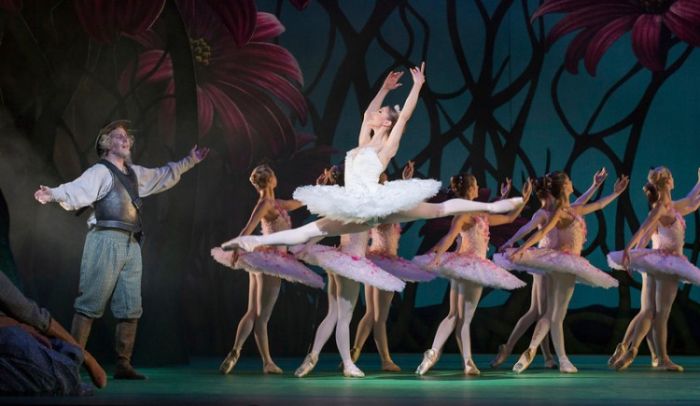 Royal Opera House
This week, Great Britain's Royal Opera House and Arts Alliance Media will bring its"Royal Opera House Live Cinema Season 2013-2014" to more than 500 cinemas in the U.S. Here, you can step inside the famed Royal Opera House and experience the world's finest opera and ballet from the Covent Garden stage. The"Royal Opera House Live Cinema Season" will debut with the balletDon Quixotebeginning onWednesday, October 16.
"We've been presenting cinema screenings now for over three years, and as Carlos's new production of Don Quixote opened our 2013/14 Season at Covent Garden, it seemed perfect to have it as the first of this year's performance for the Cinema Season too," said Kevin O'Hare, director of The Royal Ballet. "The stage production is streamed live to cinemas in the UK and Europe, but obviously with time differences across the world it's 'as live' for many audiences elsewhere. I think that's part of the thrill – you really are seeing what people in the auditorium in Covent Garden are seeing. Having said that, you also get to see some fabulous close ups and detail on screen that just isn't possible from many seats in the theatre. It's sometimes like being on stage with the dancers in the midst of the action."
If you can't travel to London, this just might be the next best thing. "What is fantastic about the cinema screenings is that so many more people across the UK and worldwide are now able to see our performances, people who for many reasons may not be able to ever visit us here in London," O'Hare said. "It's great that people across the world are seeing the same production and then talking about it on social media. I know it's wonderful for the dancers too, many of whom are from different countries around the world, to know that their families and friends can watch them in their local cinema."
For tickets and show times near you, visit http://www.fathomevents.com.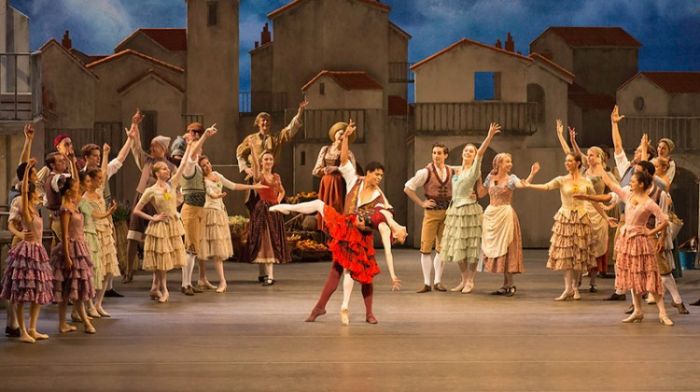 Royal Opera House