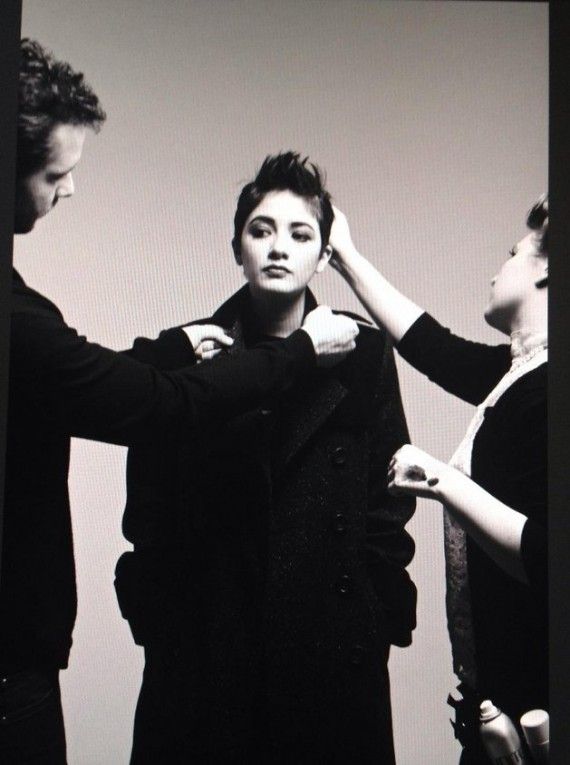 Petri Haggren, Terri Capon
Christopher Waller has joined forces with established actress Sophie Wu who will front the AW12-13 campaign. Petri Haggren photographed Sophie, who starred in the film 'Kick-Ass', amongst others, in a selection of the 22-piece collection that was shot on 30/01/11.
"I wanted to work with a young British actress this season as well as a conventional model. Sophie's style and look was a perfect match for the brand and could easily be compared to the intial muse for the season - Jean Seberg - in the French film 'Breathless'. Working with an actress like Sophie gives the pieces further character. It's exciting to work with creative people from outside the fashion industry and I will do it again for future seasons".
This season the brand handwriting of 'London boyish chic' was developed with a progression into leather panelled outerwear, digitally printed silks and jersey and lace combinations. This emphasis on day/ outerwear pieces was balanced with a blend of evening sophistication with bias dresses and lace and silk contrasts.
There is an exceptional quality to the fabrics this season with beautiful silks, Italian wools and Japanese Laces selected within a refined palette of blacks, whites, greys, steel and petrol.
Christopher Waller continues to be a true London brand as all of the design, sampling and production is carried out within the local area, making Christopher Waller a true "Made in UK" brand.
Petri Haggren, Sophie Wu
The Result