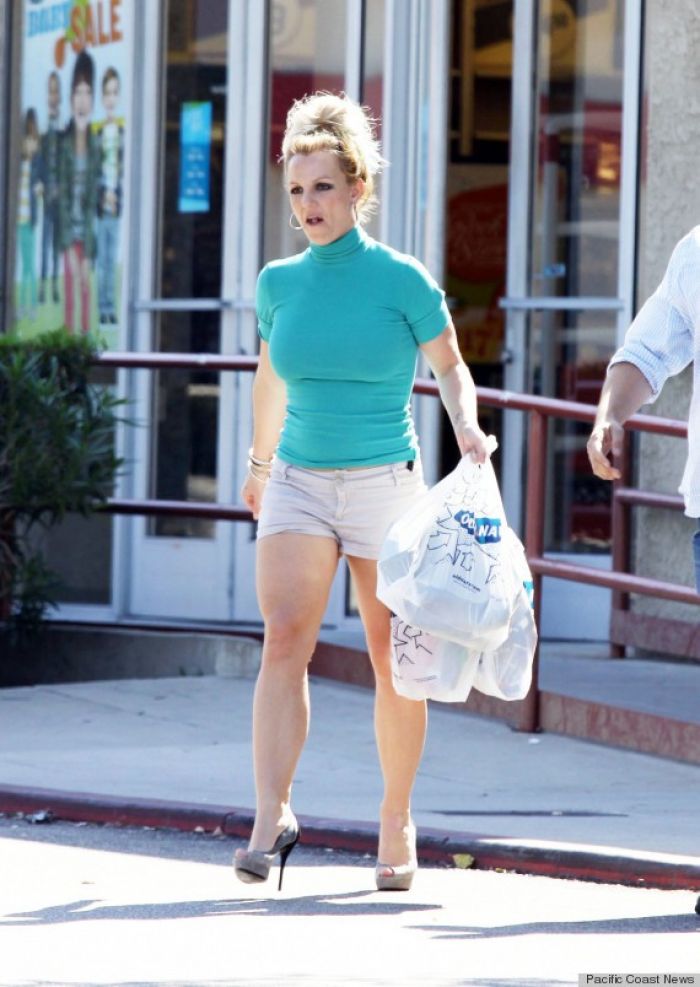 Pacific Coast News
Britney, Britney, Britney. It appears no amount of money, hit TV shows or stylists can make Britney truly understand what real style is. I guess her entourage can't be there for her 24-7, but it is clear she needs fill time supervision. It's as if she is trying to intentionally dress terrible.
Recently, the X-Factor judge stepped out looking particularly trailer trash and reminiscent of her previous melt-down I'm going to shave my head days. You can take a girl out of the backwoods country but you can't take it out of the girl apparently. Britney was walking proud in a tacky blue (too-tight) turtleneck 3/4 sleeved shirt with matching too-tight khaki shorts riding up her thighs. To top it off she had her hair pulled back a mess, showing her roots and with heels, naturally. What about this outfit sounded like a good idea? It's shocking really; this does not look comfortable or appropriate for anyone to wear.
I guess Simon Cowell will have to set her stylist's hours these days. Check out the horrible selection at the Huffington Post.