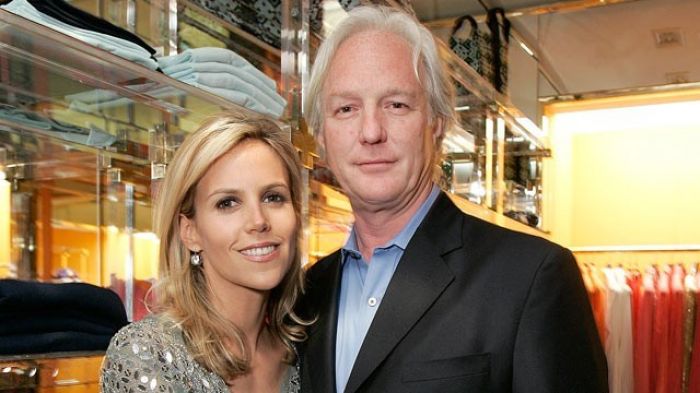 Chris Weeks/WireImage/Getty
Okay, maybe the title above is somewhat (read: extremely) vague, but that's what's happening right now between ex-spouses', Tory Burch and Chris Burch, fashion houses. Chris is claiming that she has breached a contract and Tory is countersuing Chris over utilizing her fashion trade secrets to create a low-quality knock-off product.
Former husband and wife designers Chris and Tory Burch are now on opposite sides of a nasty battle of the brands after Chris Burch started a competing line called C Wonder earlier this year.
The former couple (they divorced in 2006), created the high-end Tory Burch brand in 2004, and soon their signature metallic logo became one of the most recognizable in fashion.
"The idea was to mix outdoor English country and a little bit of American sportswear," Tory Burch said of the brand.
Chris Burch started a competing line called C Wonder earlier this year, which according to the brand's website, was "created to deliver brightness to every corner of life." Read More