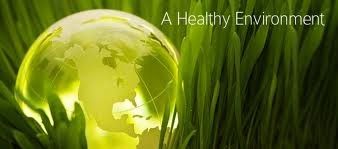 gmpest.com
It's a known fact that today's living is becoming a healthier and more eco-friendly way of living. From food, to clothes to just about everything we surround ourselves with, we want to make sure that it's good not only for our familys but for our environment. If your living in or visiting California you will discover that it is a mecca shopping ground for just the items you are looking for.
If your living today's eco-friendly life style then you will be happy to know that California has become one of the leaders evolving into the eco-friendly era. Whether it's shopping for clothes for your kids, looking for an organic market, or looking for items from furniture to candles to holiday items to put into your home, California has an abundance of eco-friendly stores and shops to meet your needs.
These shops can be found in just about every city along the California coast so it's not just limited to one area. Just think how much fun it will be to travel from the big city to some of the smaller beach cities hunting your treasures. Shopping can sometimes be hectic or just plain time consuming. With that said, why not make a day of it and really explore your options.
You might also be interested in:
Clarissa's Pilates: Private, Luxury Pilate Studio in Los Angeles