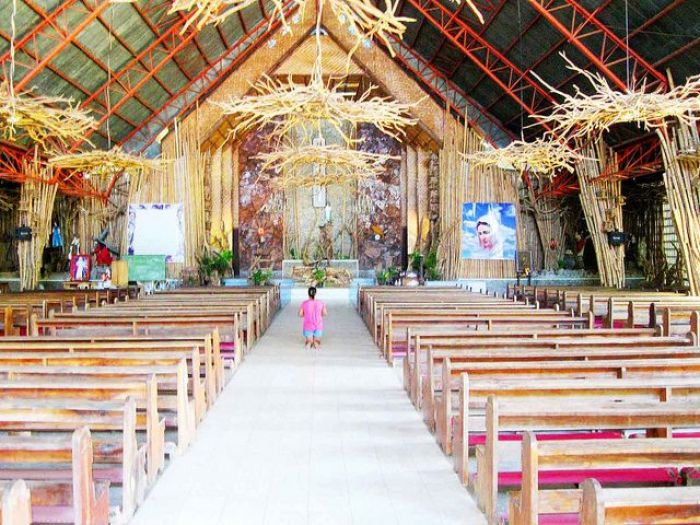 Camiguin in the Philippines is said to be born of fire.
the island has seven volcanoes which have created this spectacular island full of natural wonders and historical riches.
As the rising sun clears away the shadows of the previous night over the island of Camiguin, an imposing silhouette of a large cross stands guard over the location of the old capital of the island. Due to a fatal volcanic eruption of Mount Vulcan, the sea now hides the old capital, which was founded during the Spanish era.
Our Lady of Holy Rosary Parish- Camiguin Island, also called Green Church has a unique interior, a piece of art where humanity can meet the Gods....
under water cemetery Camiguin