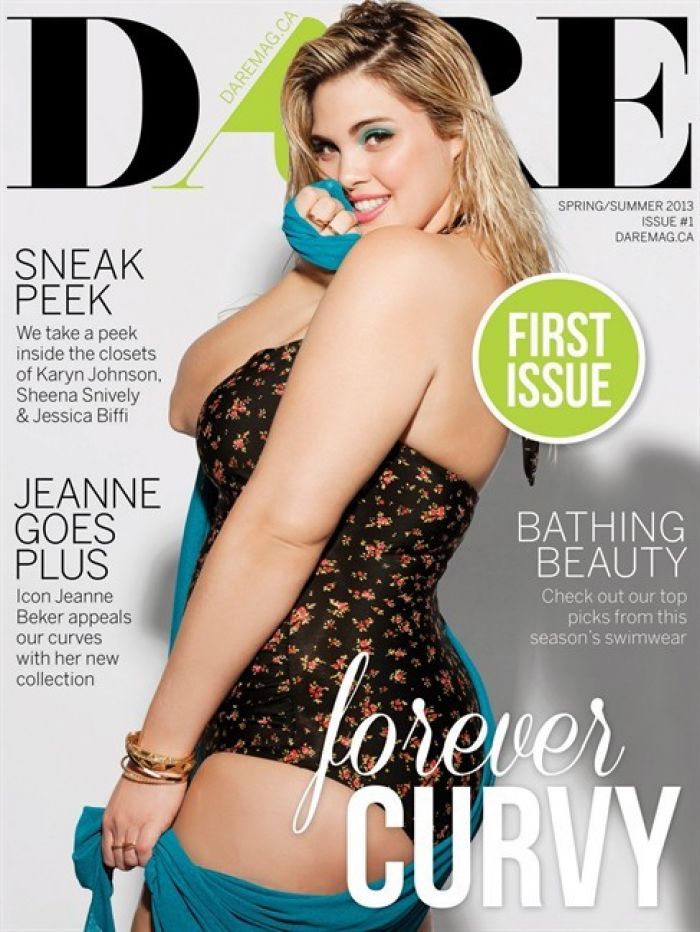 Dare
A plus-size fashion magazine is hitting the market soon and is hoping to capitalize on the emerging plus-size fashion market. Fed up with having to wear ho-hum clothing from various ready to wear retailers, the plus-size community has been embracing the attention that plus-size models have been receiving over the last few months. 
In an industry dominated by ultra-thin models, a new homegrown publication is seeking to help elevate the profile of curvier women in the fashion world.
Diana Di Poce is the creator of Dare Magazine, an online offering for curvy women size 12-plus.
Describing herself as "plus-size all my life," Di Poce said she has long been interested in fashion and beauty magazines, but found representation of average-size women on their pages lacking.
The fourth-year fashion communications student at Ryerson University sought to help alter the landscape with Dare, her final-year project. Read More