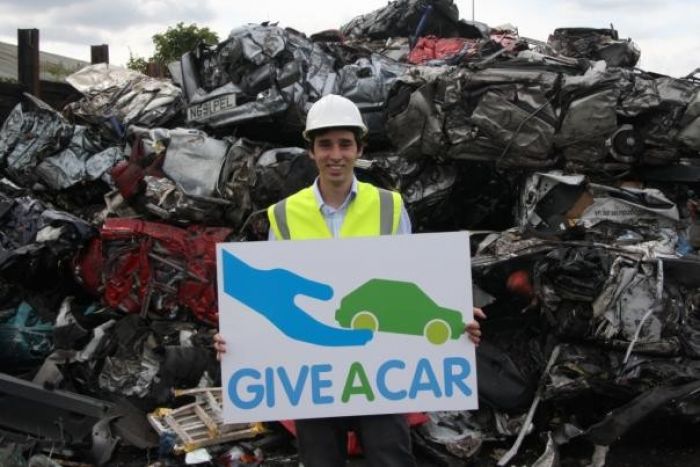 There's a lot of money to be made on the scrap metal market – if you know when to sell and when to hold out. A few years ago, farmer's fields all over the country were filling up with defunct cars, which had failed their MOTs or just wheezed out their last mile – because the owners knew that it wasn't worth selling them for scrap while the prices were so low. For a while, the car owner even had to pay the scrap merchant to take his or her vehicle away.
Car scrap value, like the value of much scrap metal, has risen steadily throughout the worst years of the recession. In part, this is due to the fact that businesses previously involved in getting the raw material for more metal out of the ground have gone bust. In part, it's due to an increased demand for scrap – as existing metal, it's cheaper to render into new alloys and materials than the mining process.
Whatever the full suite of factors affecting scrap value, now's a good time to sell. Indeed, in some parts of the country car auctions are selling off defunct vehicles to scrap merchants still – a sure sign that the price of scrap is worth taking note of.
It must be pointed out that scrap metal isn't restricted to cars alone. A true scrap merchant will take anything – and with some metals, copper specifically, being targeted by thieves because of this, it pays to make inquiries about where your scrap merchant got their metal from. There's nothing worse than being an unwitting party to a crime.
The scrap merchant may or may not collect your vehicle from you. He or she may, further, charge you for collection at varying rates according to the current price of scrap. Helpfully enough, the more scrap is worth the less you have to pay for the scrappie to come and get it. In some cases, when the value of scrap cars has reached absurd heights, scrap merchants are even willing to collect for free and pay top dollar when they arrive.
In most cases, though, it is financially more viable to get a scrap car to the scrap yard under your own steam. If you drive a failed MOT vehicle straight to a scrap yard from the testing station, that is not illegal. If, on the other hand, your vehicle is no longer capable of being driven, you are unlikely to have a choice but to scrap it through collection – unless you know someone with the right type of truck or trailer to get it there for you.
With scrap metal sales it is always worth getting a few quotes before you make your decision. When scrap metal prices are high there will be plenty of companies willing to vie for your attention – so don't take the first figure you are given unless you really feel it's worth it.
There are different types of scrap yard or scrap dealer, too, which may affect your decision further. To make a proper decision about where to take your scrap vehicle you need to know something about cars – how they work and how repairable or otherwise yours is. Some scrap merchants, for example, butcher cars for good quality spare parts, before scrapping what remains – here you may get more money.
Norman Best is a scrap merchant. He writes a regular online column about car scrap value and spare parts.