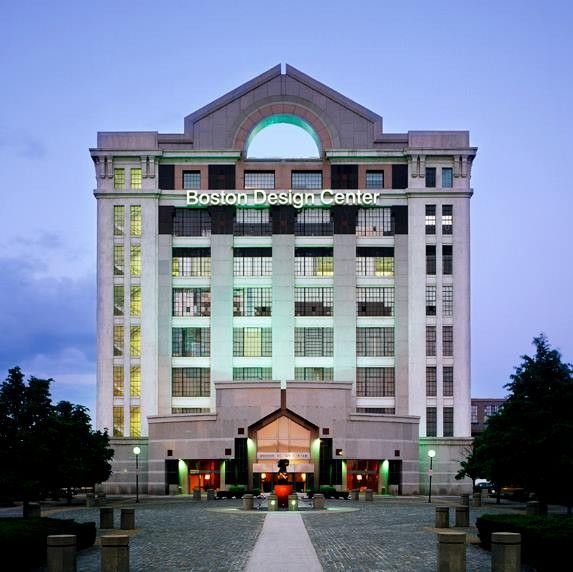 Photo Courtesy of Carlisle Wide Plank Floors
Every designer in Boston knows how important the Boston Design Center is to showcase their product. It is here that everyone looks to for the hottest trends in luxury design from wood flooring to interior finishes. The folks at
Carlisle Wide Plank Floors
knew just how important it was to expose their brand and celebrated their invitation-only grand opening last night, which we were lucky enough to attend. This is the company's sixth U.S. showroom and the first of its kind in Boston.
The custom flooring company provides wide plank flooring for residential and commercial interiors all around the world. You may not realize you have seen their designs but if you have been inside a J. Crew retail store or Boston's very own Toscano restaurant in Beacon Hill, you have already seen them.
In their new Boston showroom, Carlisle displays the latest trends, styles, and colors of their luxury wide plank flooring. The flooring is handcrafted one board at a time at its New Hampshire mill where the company was founded more than 40 years ago. These premium floors are crafted from center cut hearts of old-growth trees and it is here that the rare beauty shines.
Among some of the products featured is their newest line of wide plank flooring known as the Design Series II. There are four collections within the series that include Blissful (rich, bright hues), Relaxed (warm, inviting shades), Thoughtful (soft, subtle shades) and Steadfast (strong, steady looks).
Do you prefer pine, birch, hickory, brown maple or red oak flooring? Whether you are looking to transform just one room or are interested in a whole home renovation, the folks at Carlisle will help you decide which look is best for you. The process can certainly be overwhelming if you are not sure exactly what product you want. Carlisle Wide Plank Floors is located in Suite 541 at the Boston Design Center, One Design Center Place.
Photo Courtesy of Carlisle Wide Plank Floors
Photo Courtesy of Carlisle Wide Plank Floors