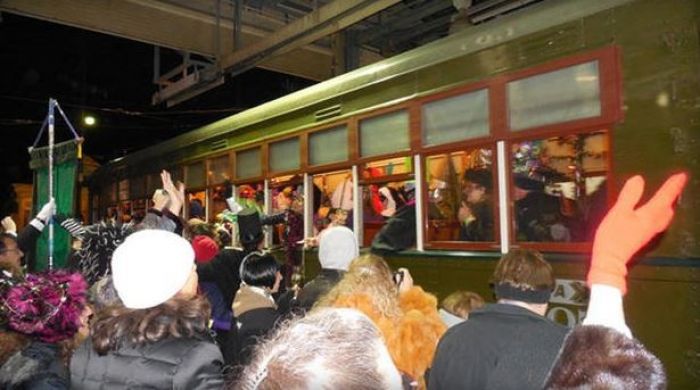 Dominic Massa/WWL-TV
Until Mardi Gras begins on March 4, New Orleans will be experiencing what is known as the carnival season. This is a three-month period where the city parties it up and holds over 100 parades throughout the city and is a great time to visit.
NEW ORLEANS - Frigid temperatures that dipped below freezing overnight didn't stop costumed revelers from ushering in the Carnival season aboard a New Orleans streetcar.
The Phunny Phorty Phellows club, which first took to the streets in 1878, was one of two groups that paraded Monday night, known as Twelfth Night. For many Christians, the 12th night after Christmas marks the end of the holiday season and the beginning of the overindulgence and debauchery associated with Carnival.
In New Orleans, Twelfth Night is when street parades begin and king cakes pop up in grocery stores and bakeries. Read More