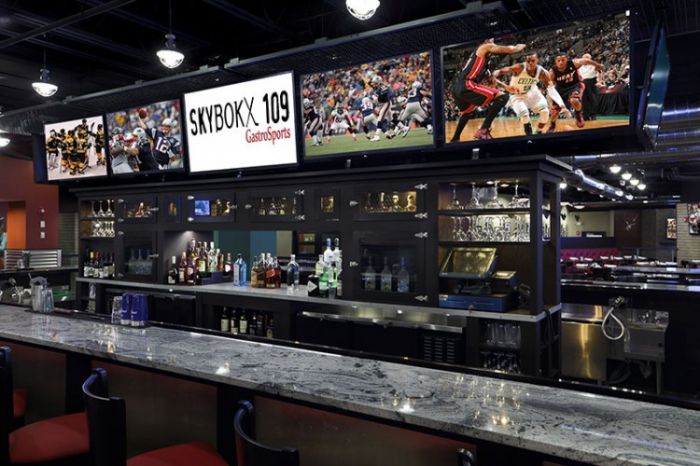 SKYBOKX 109 GastroSports
Everyone knows New Englanders are proud of their sports teams and it's that time of year when the Celtics and Bruins are nearing the end of the season.
But where can you go to catch an end of season game in a luxury setting?
Meet the recently opened SKYBOKX 109 GastroSports in Natick.
With a name having "gastro" in the title, the food had better be good. We recently visited the restaurant to see if it lived up to its name.
Located in the former Owen O'Leary's space, the new restaurant has been totally revamped to now include 22 flat screen TVs and a private function room. They have also introduced a lengthy menu of handcrafted drinks with fun summer names likeBases Loaded and Porch Swing.
We got started with a sampling of crispy Philly cheese steak egg rolls stuffed with peppers, onions and creamy white cheddar. The braised duck pizza was a rich combination of brie, balsamic onions, roasted garlic topped with truffle oil. There is a good selection of wings (which take the form of garlic parmesan, Thai chili, honey whiskey or blistering buffalo) as well as some untraditional finds like BBQ ribs, pan Asian rolls and a Mediterranean plate.
You won't find your typical pub grub at this high end sports lounge. Instead, creative menu features everything from steak frites with truffle fries and horseradish butter to a rich Guinness braised short rib shepherd's pie made with root vegetables served atop a generous serving of horseradish mashed potatoes.
Unfortunately, we didn't save room for dessert but the Dutch apple pie with vanilla ice cream sounded tempting. (There's always next time!)
SKYBOKX 109 GastroSports is located at 319 Speen Street in Natick (across the street from Nordstrom at the Natick Mall). For more information, call (508) 903-1600 or visit www.skybokx109.com.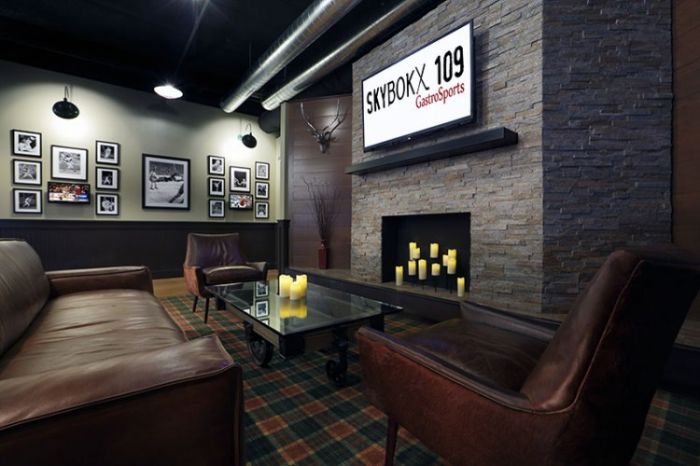 SKYBOKX 109 GastroSports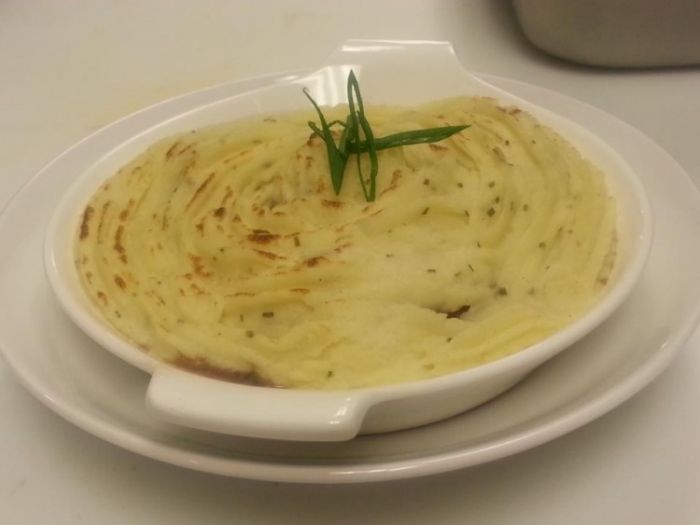 SKYBOKX 109 GastroSports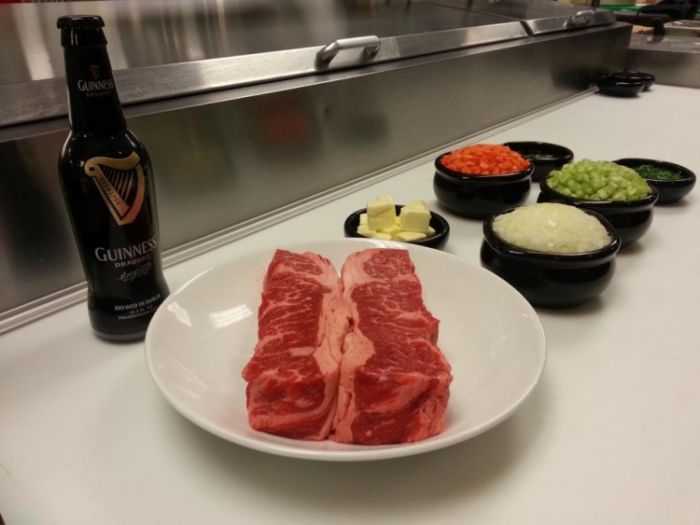 SKYBOKX 109 GastroSports