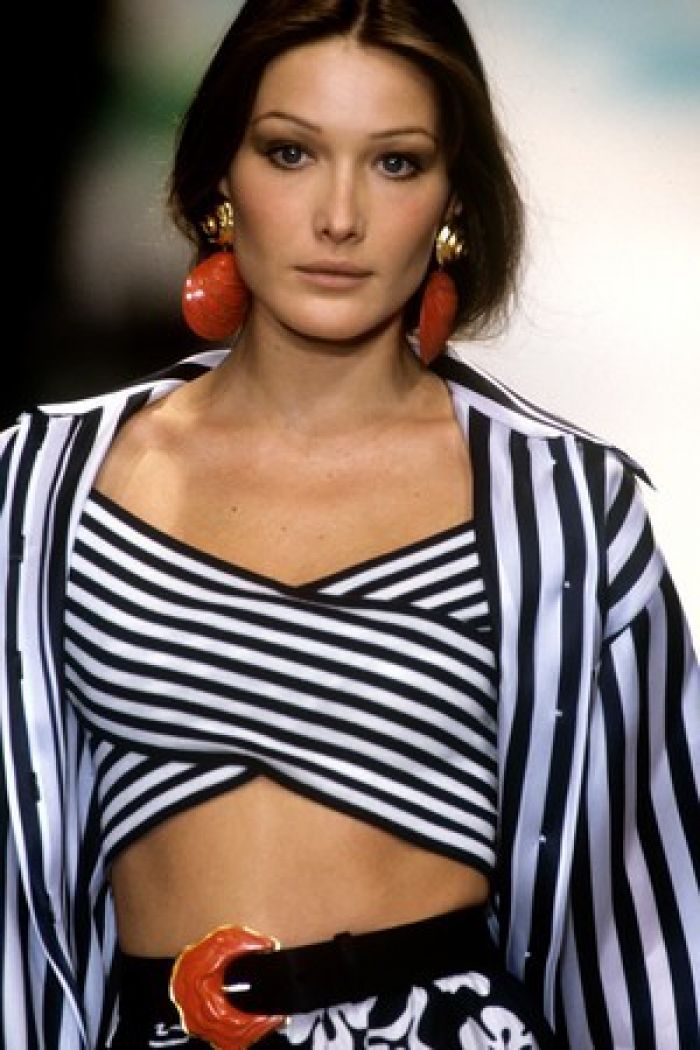 Olivier Claisse/WWD
Since Carla Bruni-Sarkozy stopped being the active first lady of France, she's been incredibly busy. From a new album release to getting back into the fashion industry, expect to see a lot more of her in the years to come.
A year after being freed from the restrictions involved with her role as France's first lady, Carla Bruni-Sarkozy has resumed singing and modeling. She recently released her fourth album, "Little French Songs," and shot a campaign in Rome for Bulgari, with Terry Richardson on the other side of the camera.
At 45, Bruni-Sarkozy juggles between her career and motherhood: She has an 11-year-old son, Aurélien, from a previous relationship with French philosopher Raphaël Enthoven, and had a girl, Giulia, with former French President Nicolas Sarkozy in 2011.
Bruni-Sarkozy rang WWD in Paris to chat about the "fashion family," how The Rolling Stones inspired a song (although it has nothing to do with her reported relationship with Mick Jagger) and her sibling Valeria Bruni Tedeschi, a rising director. Read More