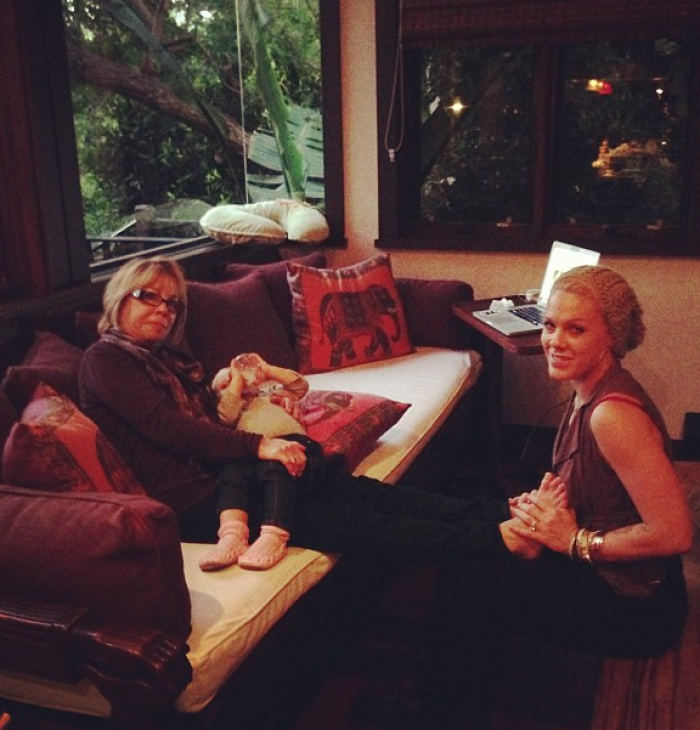 Twitter/@Pink
Ah, the Holidays, where 99.5% of all celebrity news and gossip has to do with Thanksgiving or whatever winter holiday the celebrity participates in and we get to read all about it. Take, for instance, the pictures shared by celebrities like Vanessa Lachey, Snooki, Alyssa Milano and Pink who were most thankful for their children this year. I can't blame them but isn't it about time they get back to their regular celebrity antics?
It seems celebrities have plenty to give thanks for, and they took to Twitter yesterday to do just that.
But it wasn't the massive mansions or fancy cars or even the very enviable wardrobes that they were happiest about this Thanksgiving. Like most of us, Hollywood's moms and dads are grateful for their families.
From country crooner Jake Owen's very first photo of his brand new daughter Olive to Jessica Simpson's adorable baby girl Maxwell (and her baby-wearing fiance Eric Johnson), the stars took to Twitter yesterday to share what they're most grateful for this Thanksgiving. Read More