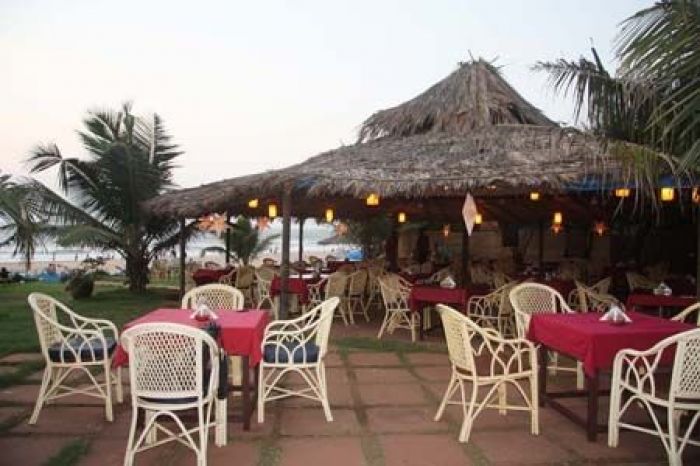 Chalston Beach Resort is the beach resort located in North Goa; the Calanguete Beach. Having an open lawn with coconut trees and plantation of it by the side of walking lanes makes the beach resort a scenic one. A true advent of beach luxury is recorded and felt in this cool resort. Travelers coming Goa means, enjoy beaches on its extreme. Goan beaches are destination for family, friends, newly married couples and rest all leisure travelers to have fun and all enjoyment of beaches in this very moment of life. Mangrove forest, coconut plants adds splendor into any resort of Goa. The Chalston beach resort is beautifully built in the design of typical meaning and essence of beach resort. Staying in Chalston with a charming cottage rooms and suites with a panoramic view to ocean and sandy beach adds decorum into staying under the blessed destination of nature.
Calanguete is the considered to be romantic beach in Goa. Honey moon travelers make their way to find out this beach for joyous time and happy time of life. Swimming pool lavished by shade of coconut trees in front adds the mood of jolly and gives recreation time in the resort. Few part of beach is fenced by this resort property. One can have all games on sandy beaches and swimming pool for giving up a boost of enthusiasm in holiday in Goa. Travelers wade across the streets of Goa, in search of its ethnic dishes and Goan cuisine. The Chalston Beach resort offers a grand set of multi cuisine restaurant and bar. On request poolside dining and private dining are too arranged in this very resort to have a great time over the feast and celebration with enchanting taste and secret recipe of Goa.
A full time Spa, green garden coconut plant garden, private balcony are the extravagance features of rhythmic joy in Goa and luxury of hotel. Every percept of resort is well managed in accordance with true nature and serene beach environment. During the tourist season time, resort offers good tariffs and best packages for accommodation, for travelers of different kind. For business concern, resort is very good one with a décor space of meeting rooms and conference halls. Beach wedding is over enjoyed in this resort with a fine set of theme arrangement for this growing theme beach wedding in India. Travelers can have great chaos and time from this very beach resort of Goa.