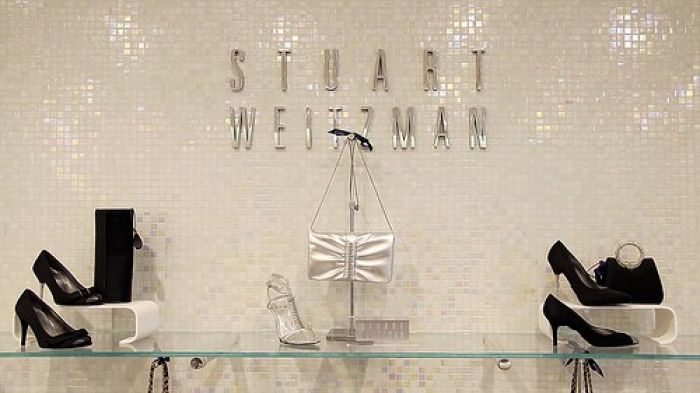 Al_HikesAZ
You've probably heard the expression you can never be too rich or too skinny. For fashion aficionados, that could be tweaked to say you can never have too many purses from too many top designers. If you're in the market for a new handbag, you've surely checked out every Fendi, Louis Vuitton and Kate Spade bag out there.
But if you really want to indulge in fantasy world, check out these incredibly luxurious (and incredibly high-priced) bags. You may, however, need to sell some of your vacuum cleaners to Switchgear or pawn off your old bags on Craigslist to afford them!
Ginza Tanaka's Hermes Birkin Bag
Your eyes might just be blinded by the sight of this blinged-out bag. Made from platinum, the bag is decorated with more than 2,000 diamonds. It has one feature that's unique among luxury handbags: You can remove the diamond-encrusted strap and use it as a necklace or bracelet if you don't feel like schlepping the entire bag around (although really, when you have a diamond-encrusted bag, you're hardly a schlep).
Lana Marks Cleopatra Bag
Lana Marks's luxury bags are also some of the most difficult to buy. That's because Marks makes only one Cleopatra clutch available for retail each year, and each one sells for hundreds of thousands of dollars. One of the most recent, which was carried by legendary actress Helen Mirren at the 2007 Oscars, was made of metallic alligator skin and 18-carat white gold.
Hermes Matte Crocodile Birkin Bag
If you have an extra $120,000 lying around the house, you may want to shell out for this gorgeous bag, made of crocodile skin. The clasp has 10-carat white diamonds, and it's named after Jane Birkin, a British actress and singer who appeared in "Death on the Nile."
Leiber Precious Rose Bag
This bag is not just expensive and luxurious, it's also unique. It's shaped like a beautiful flower in a design that includes 1,016 diamonds, 1,169 pink sapphires and 800 tourmalines. There's only one in the entire world, and it was sold for $92,000.
LV Tribute Patchwork Bag
This unusual bag really lives up to the moniker of "patchwork." Louis Vuitton includes a number of smaller bags in its design, so that it looks like a collage of smaller clutches. It's sold in a very limited edition in the U.S., Asia and Europe.
Mouawad's 1001 Nights Diamond Purse
According to The Guinness Book of World Records, this is the world's most expensive purse, selling for $3.8 million. The heart-shaped bag has 4,517 diamonds, including pink and yellow ones, and is made of 18-carat gold. It took nearly 9,000 hours of man-power to craft this stunning bag.