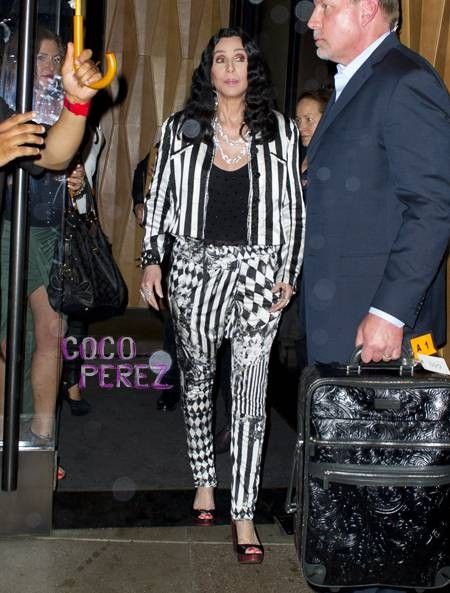 Image via perezhilton.com
Cher will always be a legend in our hearts and minds, but times have moved on and elements of Cher's signature style have fallen to the wayside. Her black and white striped and checkered outfit was an absolute disaster – an irony because white and black is in this summer season, but the style is so far out it's practically in orbit – but she made up for the mishap some time later with a passable, if a little awkward, gold and black costume.
Icon! Legend! Cher!
All of the above words are synonymous at this point!
The superstar took Manhattan by the throat on Thursday night/Friday morning, first making an appearance on Watch What Happens Live! with Andy Cohen in a harlequin-meets-Beetlejuice Balmain outfit.
Drop-crotch pants aren't just for the young star set anymore! (Read More)