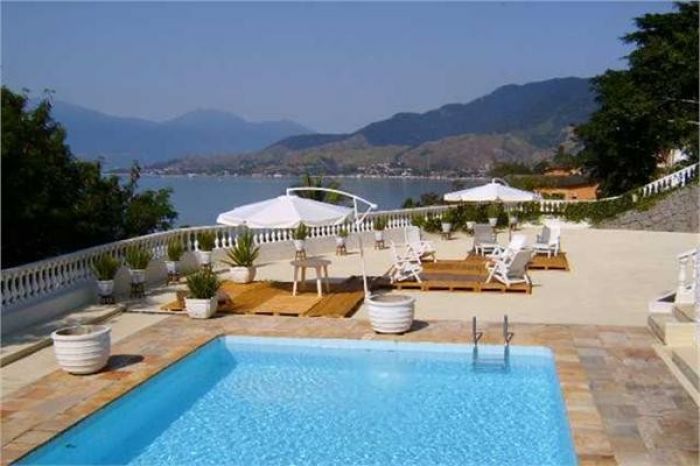 Luxury Portfolio
Brazil is an oasis of tropical paradise with its wealth of beaches. In the state of San Paulo lies miles of coastline known as the Ubatuba beaches. There you will find locals and tourist alike surfing, scuba diving, birdwatching and more. Each of Ubatuba's beaches offer different experiences from the jaw dropping waves of Itamabuca to contrastingly calm waters in Lazaro. Some beaches provided ultimate privacy, such as the vacant Almada, Cedro and Brava beaches. All of this is not far from the big city Rio de Janerio.

With the assortment of oceans and colorful nightlife just miles away, any vacation in the area is sure to become an extended stay. Living on the ocean with direct views of Ubatuba's beaches and the elements at your door is a truly serene way to spend your days.

This San Sabatiao solar-heated estate has views of nearby Ilhabela Island. The 8,500 square foot residence has wood and porcelain flooring throughout. The three-story residence features parking for 12 and sleeping space for 16. It was remodeled and has tons of space for the chef in your family with its two kitchens, three fridges and bar. The dual master suites each have a spa tub with shower and fireplace. Just outside of this Brazilian beach home is the essential in-ground pool with deck and barbecue area.

A bit further away from the beach, yet still in driving distance, is the next estate in Aldeia da Serra. The views may be the best feature, they provide a sweeping look at the hillsides and vast mountains. This 8,600 square feet three-story home features fireplaces and seven total bedrooms. The outdoor amenities include a private pool surrounded by tons of greenery achieved by the bountiful gardens.

A great pick for a beach vacation starts with entertainment. With that, Ubatuba chosen as the best local for sun-bathing, surfing, fishing and more; all you need is a luxury abode to sit back and enjoy your rest in any Brazilian beach home.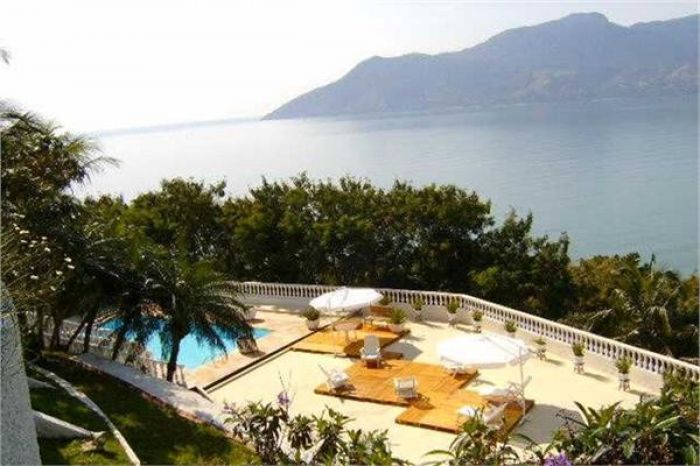 Luxury Portfolio
Brazil Beach Home