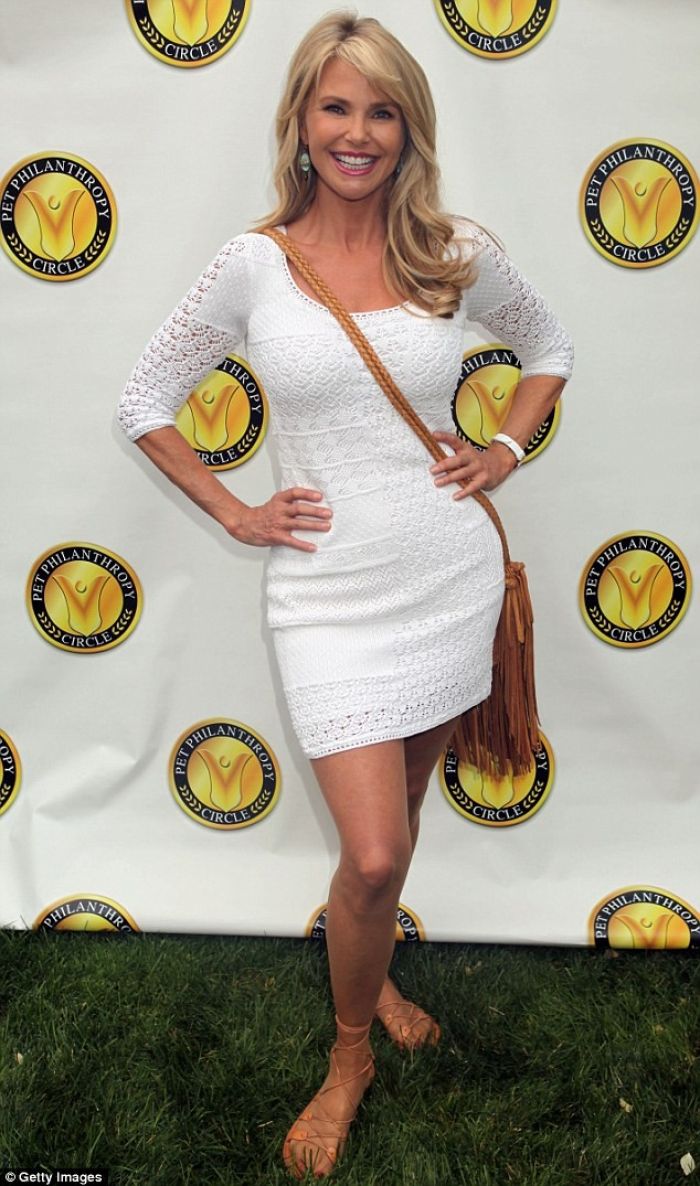 Getty Images
Christie Brinkley is a 59-year-old trapped in a 20-year-old's body with a 30-year-old's face. Sounds miserable, doesn't it ladies? The fashionable and glamorous former Sports Illustrated Model is still making waves, such as her appearance at the Pet Philanthropy Circle wearing a white ensemble that would make women a quarter of her age green with envy. Ever heard of the phrase 59, pushing sexy? It seems to have been coined specifically for this beauty.


They only just met, but this cute blonde has already stolen Christie Brinkley's heart.
The legendary Sports Illustrated model met her new love when she was honoured by the Pet Philanthropy Circle as their Humanitarian of the Year in a ceremony in Water Mill, New York, on Saturday.
The 59-year-old animal lover was quick to celebrate her award by cuddling with an adorable Golden Retriever puppy who peacefully napped in her arms, no doubt tired from all the action.

Christie, who has been a vegetarian most of her life, was crowned with the 2013 Pet Hero Award from the charity because of her strong stand for animal rights
'She has a protective passion for all animals, all wildlife, and every aspect of our environment. She feels a responsibility to use her voice and her stage to ensure that the public is aware of many unspeakable practices that continue today behind the scenes,' explained a statement on the Pet Philanthropy Circle website. (Read More)