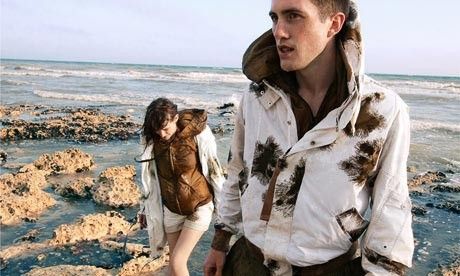 Photo from PR
The up and coming fashion labels Sibling and Lou Dalton are headed for London Collections: Men this June with the stylish and familiar Christopher Raeburn after having won the Fashion Forward competition their own men's fashion exhibition or catwalk show paid for entirely by their winnings. Congratulations are due, for the competitionwas fierce and the prize hard won.
Fresh from his success at the UKFT Awards, Christopher Raeburn has been announced alongside labels Sibling and Lou Dalton as this season's British Fashion Council's menswear Fashion Forward winners.
Each label will receive bespoke business support, as well as financial assistance to stage either a catwalk show or a presentation at London Collections: Men next month.
First time recipient of the Fashion Forward Menswear sponsorship, Raeburn commented: "Fashion Forward is an invaluable initiative for us, a positive recognition of the business we have established over the past five years. We're proud of the distribution and growth we've achieved so far and this support will help boost us onwards to hopefully ever greater things." (Read More)