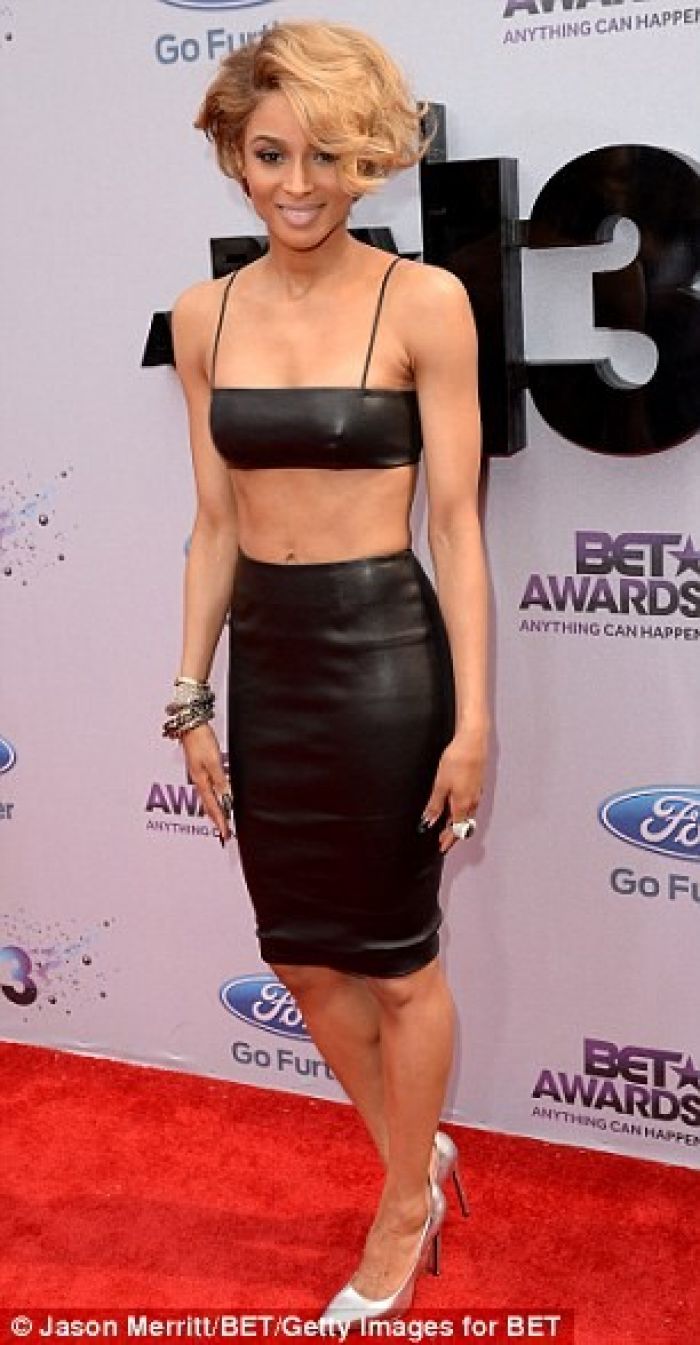 Jason Merritt/BET/Getty Images
There's something blissfully arousing about an exposed midriff and washboard abs and Ciara seems to know it, but her appearance at the BET Awards provided the the perfect case study for a simple lesson: not all bra-tops are created equal. Where her more sporty bra combined with a decent set of pants left her looking spectacular, the wiery ensemble she opted to wear off stage left her looking bedragled and in desperate need of a shirt.
She performed her new songs I'm Out and Body Party on Sunday night's BET Awards.
And Ciara put her own super-slim body on display in two different black bra-tops at the televised awards show in downtown Los Angeles Sunday.
The 27-year-old singer was every bit the fierce R&B diva on the red carpet in her black spaghetti-strap bandeau with matching pencil skirt and silver pumps.
The Grammy winner - born Ciara Princess Harris - even coordinated with her boyfriend, rapper Future, rocking black leather trousers.
Her 29-year-old beau co-wrote Body Party, which took the number one spot on the urban radio chart this week. (Read More)