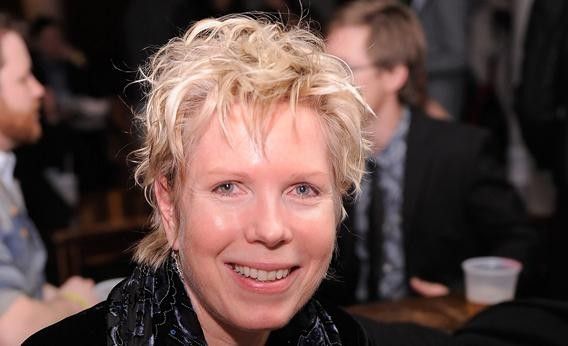 Jemal Countess/Getty Images
Although she is fairly new to the documentary movie scene, Cindy Meehl has already proven herself in an entirely different industry: Fashion design. Before releasing the documentary "Buck," she was once a fairly successful designer.
When documentary filmmaker Cindy Meehl was 7, she fell in love with a pony at a birthday party. "I just wanted to get up close and touch the animal. I was in awe of it," she says. Fifty-six-year-old Meehl smiles as she tells this anecdote, her tanned face brightening at the memory. As she talks, one of her four dogs snores audibly in the living room. Meehl and her husband live on a farm with a veritable menagerie—those dogs, a bunny, and two horses—in Redding, Conn.
She started riding at the age of 10 in her hometown of Jackson, Miss., and she still has a trace of a soft Southern accent. Meehl would ride as much as she could and sketch horses in her spare time—art was her other main interest growing up. But she never thought she'd combine the two, as she did with her first feature-length documentary film Buck, about horse trainer Buck Brannaman. Read More