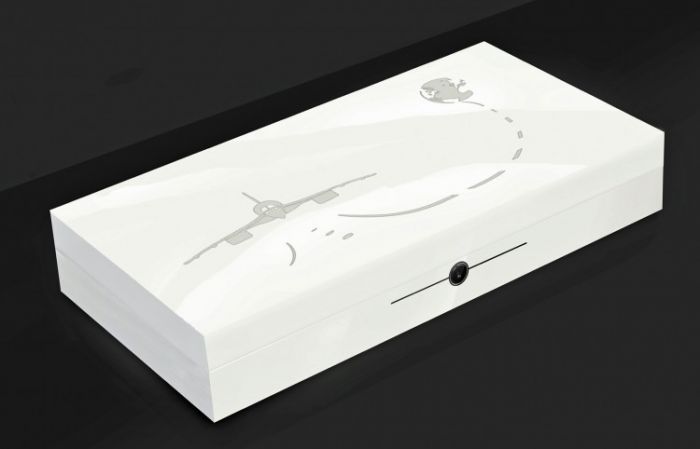 LLW
An airplane called C O N C O R D E…
To commemorate this illustrious Anglo-French development in aeronautical achievement Lancelot Lancaster White has created the Concorde Luxury Poker Box, in association with Duxford Aviation Society [custodians of the fastest and highest flying Concorde which can be seen at Imperial War Museum Duxford]. 
This is being developed as a luxurious memento to the development in technology and aero-dynamic elegance that is Concorde. In fact much of the technology developed for it has still not been incorporated onto more modern aircraft.
The Concorde Luxury Poker Box, seen above as a concept image will contain parts from the fuselage as well as stock rivets. A limited edition of twenty boxes is planned mirroring the number of Concordes that were built. Each one will be numbered and contain a full certificate of authenticity. The  luckiest person though will be the one who gets the opportunity to acquire the number one box as this will be delivered with a very special gift.
Twenty very fortunate individuals/organisations will soon be able to congratulate themselves that they are not only the proud owners of a piece of unique history but have also contributed to the legacy of Concorde.
LLW
Concorde Luxury Poker Box - Open