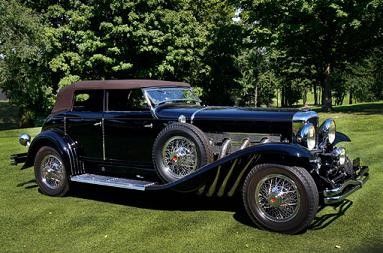 concoursusa.org
One of the most exciting car events of the season will take place at the Inn at Saint John's during the month of July. If you are a collector of classic antique and memorable vehicles, then the Concourse d'Elegance of America is one of the finest car auctions available that you won't want to miss out on. There will be over 300 world-class vehicles. Browse through some of the most luxurious vehicles found in the world.
The wide variety of vehicles available if this event that you have an opportunity to obtain would be such vehicles as Jaguars, Corvettes, Station Wagons, Super Cars, and even Three Wheeled- Motorcycles. Traditional classes available for this year's viewings would be such vehicles as the Duisenberg Model J, American Popular 1928 through 1942, American Classic Open 1935 through 1942, American Muscle, Post War Sports and many other types of vehicles.
There are numerous events such as this one that are presented by Concours d'Elegance of America throughout the year. With such a wide variety of vehicles at hand if you're a true car collector then you won't want to miss the opportunity to browse through such a wide assortment of vehicles that will be presented at each and every one of these events.
Concourse d'Elegance of America