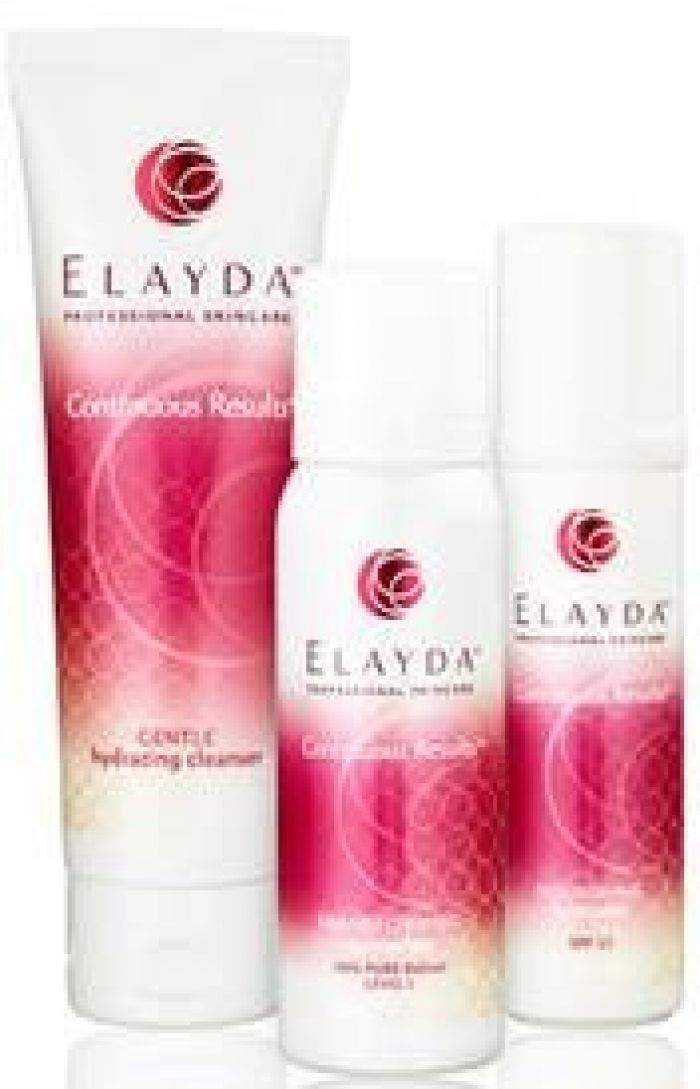 Continuous Results
It's always important to put your best face forward and the only way to do that is if you have glowing skin. The folks at Continuous Results by Elayda know just that, which is why they have introduced an easy-to-use system that will leave your skin brighter and more youthful.
The system starts off with a gentle cleansing ritual that is designed to hydrate, a retinol product, and a nourishing hydrator. The second shipment, which is delivered 60 days later steps up the routine with the option of a higher retinol product, and includes restoring cream cleanser and a nourishing hydrator.
Start off by washing your face with the Gentle Hydrating Cleanser, which is designed not to dry out the skin as it is made with green tea, aloe vera and chamomile. Simply moisten the skin with warm water and massage the cleanser in using circular motions. Rinse well with water and lightly pat dry.
Next up is the transforming complex that should be used in the evening after cleansing the face. Apply a dime-sized portion of the foam treatment in your hand and start with the forehead massaging into the skin, moving down to the entire face and outer crow's feet area. This product combines pure retinol with other pro-collagen ingredients that are designed to diminish the appearance of fine line and wrinkles while improving skin tone.
The final step is the nourishing hydrator with SPF 15. Apply the product all over the face, neck and chest area in the evening after cleansing the skin. We love that it this application is packed with vitamins, antioxidants and other nutrients to help even out skin tone, smooth fine lines and instantly hydrate while protecting against damaging UVA and UVB damage.
After continued use over time, the system is designed to offer dramatic results that continue to improve month after month. The 60-day supply of the first three-step system retails for $79. For more information on the Continuous Results by Elayda line of products, visit www.continuousresults.com or call (800) 311-6100.