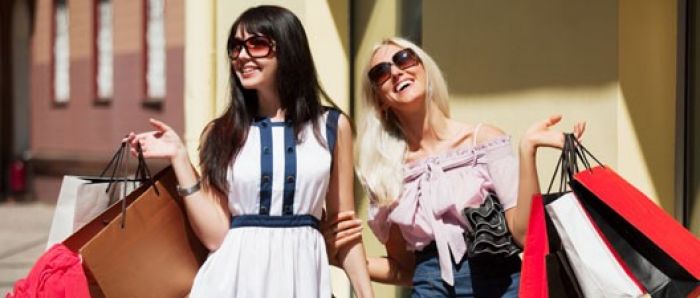 http://www.studentuniverse.com
The story that has been hitting the fashion news headlines, has lately been about Kendall Jennerís split dress scandal.†
The aspiring model and reality star, Kendall Jenner, walked the red carpet of Much Music Awards in a double-slit dress with her younger sister Kylie. She was showing a lot of leg and hip through her front splits. The Fausto Puglisi-embellished dress has certainly attracted attention and a wave of shock from the tabloid press. People were debating that this outfit is not for a teenager. Though the rest of the dress was relatively covered up, with its high neck and long sleeves. Apart from the splits, it was a real chic number.†
Meanwhile, her mother Kris Jenner praised her daughters' red carpet choices, describing them as "stunning".
She is from a family that doesn't exactly shy away from any controversy. Kendall did consume our attention at Marc Jacob's catwalk in a totally transparent top, while Kim Kardashian and Khole Kardashian defended her for her risquť attire.
The 18-year-old later posted a picture of herself on the red carpet on Instagram, alongside the caption: "why do one slit when you can do TWO!? #MMVAs."But the question is whether Kendall Jenner is taking her fashion choices too far?
It seems that Kendall wants to step out of the shadow of her big sister Kim Kardashian and earn herself fame as a fashion icon. One of the examples of her distinctive choice was the giant nose ring she accessorized her outfit with at the Coachella Festival. She has firmly set her sights to become a real Fashionista!†
Kendall knew she could carry this dress well and we all know that she looked marvelous. She did get all the attention she needed at the Awards Ceremony and ended up leaving new trends for the teens and women.†
It is already hard to keep up with Kendallís modeling career, her first major ad campaign for Givenchy has debuted. And she is featured in Vogue Parisís June/July issue.
Whether people have loved her for her selection or hated her for her styles; I am sure everyone is going to looked forward to what she will wear next.
Author Bio
Christine Rudolph is a content developer at Sophie & Trey, an online shopping store for women offering a large variety of dresses, shoes, jewelry and other accessories.