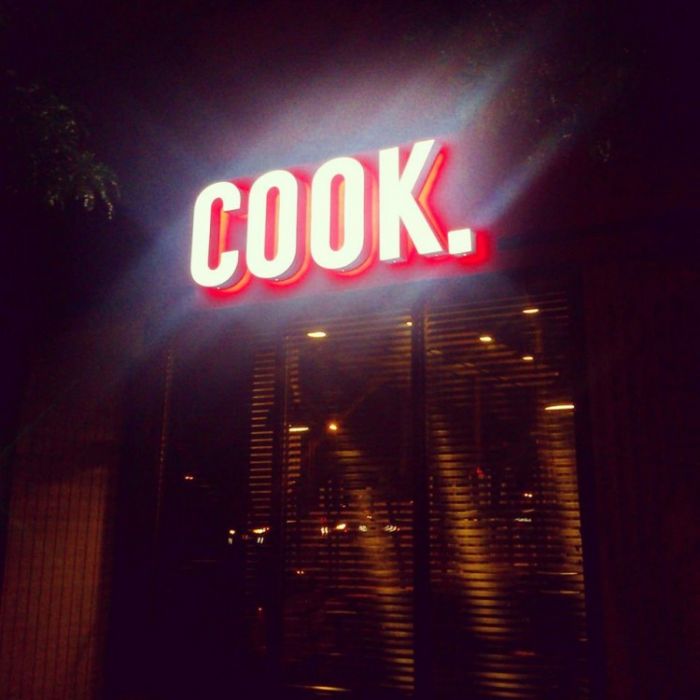 Cook
Finding a restaurant in the suburbs with city quality food used to be a hard find. Until now.
Meet Cook in Newton. Located about 20 minutes west of Boston, this hip New American neighborhood bistro offers comfort fare with a twist. Executive Chef/Owner Chef Paul Turano has created a menu that features fun snacks like popcorn with bacon and caramel, a house made pretzel, Vietnamese pork ribs and lobster sliders to get started with. Main dishes include sandwiches, wood-fired flatbreads (think sausage, broccoli and tomato) and comfort fare like fried chicken, three-cheese ravioli and Bolognese.
We visited the restaurant recently and got started with an addicting sampling of golden truffle fries topped with parmesan and rosemary aoli. The shrimp tacos should not be missed filled with fresh shrimp, avocado, red onion and topped with aji crema and a side of fresh lime. We were happy to see Cook has a nice selection of microbrews on tap, including Palm Amber and Squatters Double IPA, which we enjoyed.
Moving right along, our server suggested the scallop special of the day for an entrée and we were glad she did. The flavorful seasonal dish arrived with a generous amount of fresh scallops over butternut squash risotto topped with bacon vinaigrette. The spiced-flat iron steak was cooked to our medium rare liking and was accompanied by a side of mashed potatoes.
For dessert, the banana tart is an absolute must-have served with creamy butterscotch pudding in a chocolate crust.
Cook is located at 825 Washington Street in Newton, Mass. For more information, call (617) 964-2665 or visit them online at http://www.cooknewton.com.
Cook
Cook
Cook
Cook