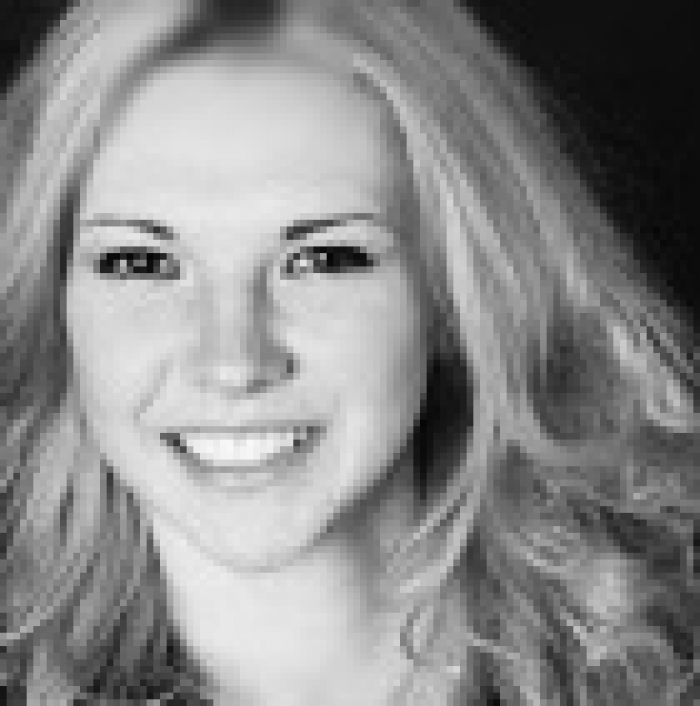 Mischaela Elkins looks at home in any high-end boutique anywhere in the world. She's 6'2 in heels with a penchant for all-black dressing, and possesses the type of gait only a former runway model could cultivate. By age 23 she has worked with some of the world's top retailers on visual merchandising campaigns in some of their highest traffic stores.
Mischaela is a coolspotter; the rare individual who has their finger on the pulse of what is cool and trendy long before others. Visual merchandising is a natural career choice for those with the oracle-esque ability to determine what color, shape, and silhouette will be hot in the fickle world of fashion.
Having worked for ZARA, Limited Brands, Guess?,Ultra Diamonds, and Coach, Mischaela can spot the next best seller from a mile away. "You can just feel it.." she says. "Something has to feel right, it just clicks. You can do your research, scour Style.com's runway feeds...but in the end it is all about this very emotional appeal."
From Rolex watches to Coach Carly Bags, Mischaela has navigated the luxury retail visual merchandising scene with aplomb. Putting in 4 years in the industry before and during college, she's emerged with an arsenal of retailing and merchandising skills. "I was hired on at Akira, a Chicago boutique, to do the store's big pre-Christmas overhaul. I ended up envisioning this cool seating space with a full-size Christmas tree decorated entirely with jewelry. We placed mannequins on the couch for people to pose for photos with and it went over really well."
Quirky ideas and high-fashion drama are her specialties. "I really rely on what I see in really editorial fashion magazines for inspiration. Vogue is too commercial, I love Japanese magazines and V Mag." When asked about the secret to "cool-spotting" she shares one secret, "Taste. You can never buy, trade, or sell taste. Either you have cultivated it or you haven't. Visual Merchandising is all about statistical data and taste."
What many don't realize is that visual merchandising isn't just about putting the prettiest things in the front and dressing mannequins. Every piece is placed strategically to optimize consumer impact, and of course spending. Crunching data based on sales projections of individual pieces, assessing wardrobing and upselling capabilities, and ensuring that the item is in line with the seasonal color story are all functions of the visual merchandiser. "A key consideration is avoiding product cannibalism." Mischaela says. "It is easy for a customer to love a $395 dollar piece but opt for the $250 dollar option if the two are placed too closely together. You want to be conscious of your offerings and really maximize what is spent."
Luckily, the visual merchandising crowd is as business-savvy as they are style savvy. You can guarantee that your favorite luxury fashion store is heavily curated by a coolspotter like Mischaela, and so many others. Without someone to show us what we want to see, the average retailer would look like a frantic sample sale.
Mischaela has since left visual merchandising for a tech start-up, but still can't shake her cool-spotting ways. "I have an opinion on every store set-up I see." she says with a laugh. "I'm a natural editor and curator. I live for pretty things shone at their best and brightest." When asked about her own closet, she said, "It's color coordinated and my shoes are placed in order of preference. Everything is Brooks Brothers folded." Naturally. And the cool keep spotting.
Scales Off Media
Mischaela Elkins