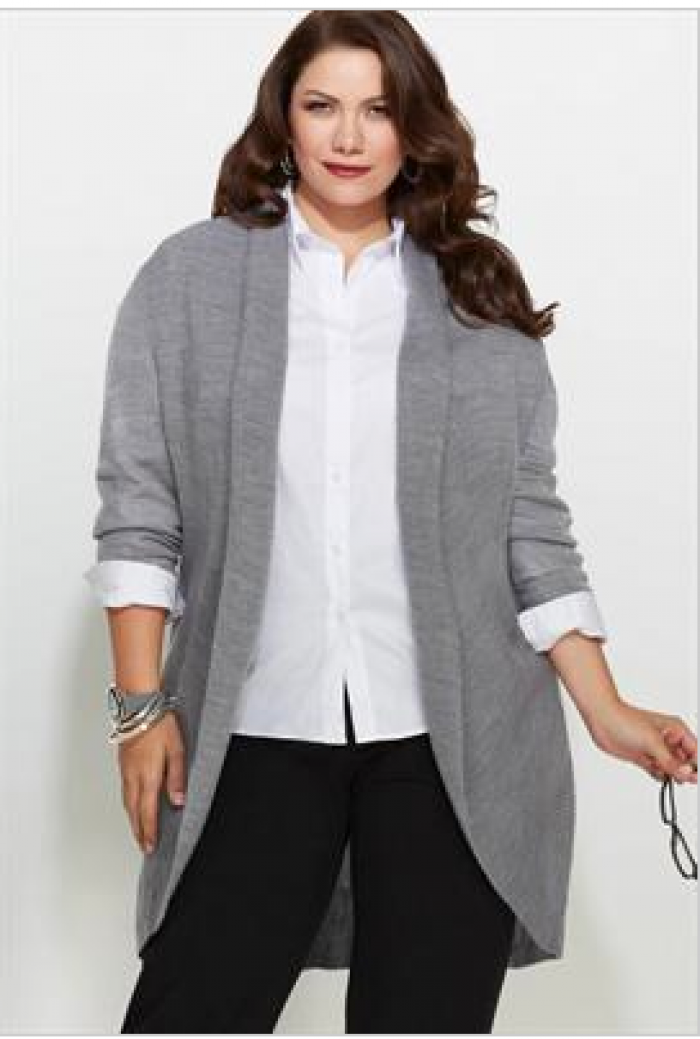 Avenues
This could possibly be the best plus-size fashion advice I've seen in quite some time, if not just the best tip I've seen in general, which discusses a great method for creating not just a single focal point in an outfit but crafting a visual line for the eye to follow that makes an elongating effect. This type of style is even applicable to men's fashion and I think I now know what I'll have in mind the next time I'm shopping for myself.
Q: Dear Sharon: I am overweight. Sometimes I wear blouses open with turtlenecks underneath. Can you wear a scarf with the open blouse and turtleneck? (C.M. via Fashion Advice)
A: I'm not sure that I love the way you start out your question by announcing that you are overweight. Regardless of your size, we ALL need to make the most of what we've got which should come from a place of confidence and pride with our unique self.
That said, what's with ALL the layers?
When it comes to plus size layering, or layering clothing for any size, with rare exception, it is key to create a longer visual line with your clothing to look leaner, less bulky, and polished. Read More