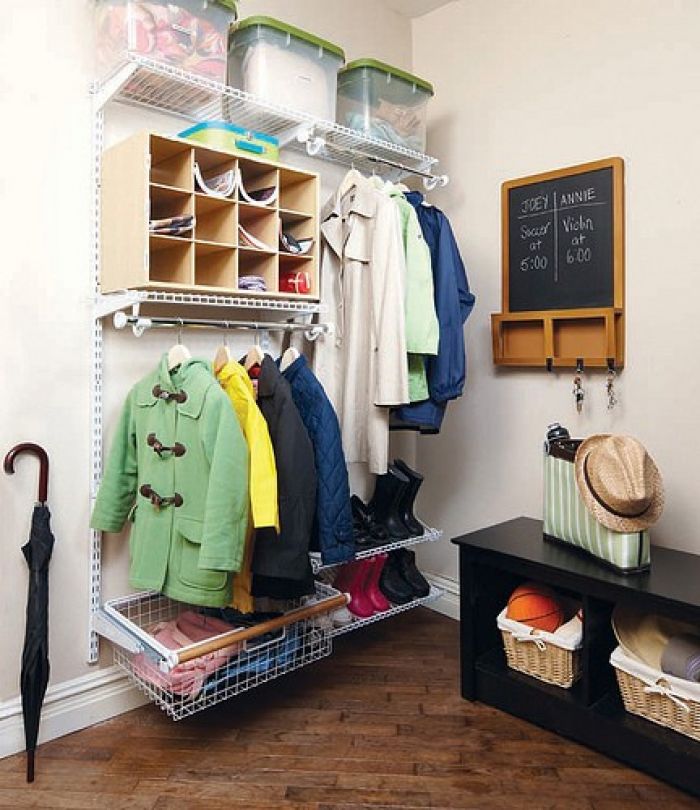 What does your wardrobe space say about you? Is it a neatly organised fashion haven ? la Sex and the City designer diva Carrie, where everything has its place, or is it more likely to resemble a theatre of war, where garments are battling for space? Organising your clothes is a common bugbear, so every discerning woman's wardrobe should have a system in place. This will not only show off your fashion in all its finery, but it'll make such a difference to day-to-day living. Here are some top tips to calm any chaos and create a wardrobe space which would be the envy of any A-list style icon.
Personalise
First thing's first, make sure your storage solutions are perfectly matched to you. Investing in an interior decorator means that you can design your perfect colour scheme and have it created to a high standard. Make sure that there are varied hanging areas for all your dresses, coats and separates. You may want to plan in some deep shelves for winter sweaters and bulkier pieces and enough sliding drawers for lingerie and more lightweight items which, after you've taken a steam iron to them, can then be folded and presented effortlessly.
Illumination
If you have a wardrobe which any SATC gal would be proud of, show it off! Invest in decent lighting within your compartments to really put those clothes in the spotlight, as well as making them easy to access. For a real touch of luxury, you could fit a smart cookie LED lighting system along your wardrobe rail which will sense automatically when to turn itself on and off!
Organisation
So, you've chosen perfectly sized storage which is now beautifully and effectively illuminated. The next step is to get that system in place. This will make life so much easier. 'File' your fashion in three distinct categories: casual daywear, evening/special occasion wear, and work wear, and within these groups arrange like with like. Then continue to streamline into seasonal sub-sections and rotate for ease of access when the seasons change. If you really want to go to town and create that 'boutique' look, colour-match the hanging sections. Arrange all items that you'll frequently wear in prime positions and those items which are cherished, but worn less often, towards the rail end or in a bottom drawer so you know exactly where they are if you need to call upon them. 
Accessorise
Now comes the fun part… shoes and accessories! Plan in a clever jewellery organiser at the very top of your drawer stack (usually above your lingerie drawers is a good place). Don't underestimate how much storage you may need for arm candy either. If you have an admirable hoard of bags in all shapes and sizes, from the tiniest sparkly purse to oversized totes capable of carrying all but the kitchen sink, you need to be able to store them properly where they won't gather dust or lose their shape. Think about devoting a cupboard space with drawers or open boxes for small clutches and occasion bags, and have a larger area at the bottom of the unit for storing bigger items.  
Footwear
Now, be honest. Do you have enough space for all those shoes? Most of us possess an above-average quantity of these little beauties, so it'll definitely pay to factor in a slide out unit into your design, again organising into groups: pumps/ballet flats, trainers, boots, and of course those stunning killer heels. For a real Ms Bradshaw touch, you may want to invest in a standalone unit, usually bespoke to your own needs – a real stylish way to stash your footwear.
Alexandra James is a lifestyle and parenting blogger living in Oxford, UK. She recently had her walk-in wardrobe designed and has included useful features such as a shoe mirror and an ironing board.