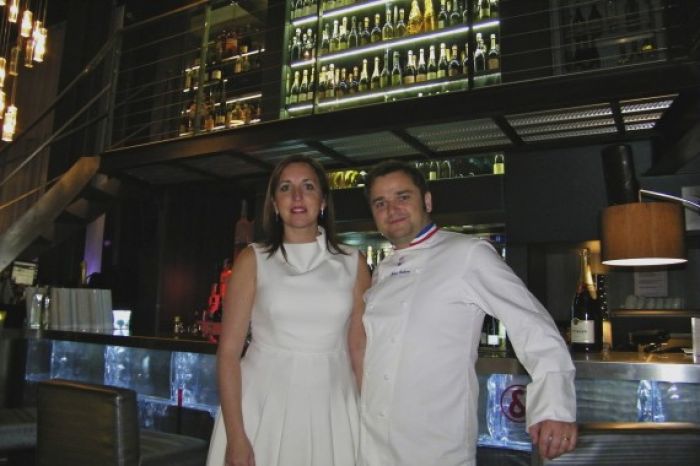 Columbia Hillen
Floor-to-ceiling glass-fronted panels filled entirely with Champagne bottles is the first indication that La Suite restaurant in the French coastal town of La Rochelle may possess that something special.
A chic, grey-black interior with gleaming rails along the stairs leading to an impressive metal walkway above, simply reinforces that feeling.
And the food and its creative presentation offers proof positive – with an utterly delectable tasting menu, a different wine served with each course complete with the sommelier's informative explanation of his choices - all delivered creatively and with exquisite aplomb.
Our meal began with oeuf dans au caviar - scrambled eggs with caviar, served most innovatively in an open, cracked egg-shell. It was accompanied by a refreshing cucumber-flavored ice-cream and vodka sorbet. Saumur Blanc, Coulee de Saint-Cyr, Domanine Saint-Just 2010 from the Loire Valley provided a perfect companion, ably assisted by the last rays of sunshine seeping through the nearby window overlooking the harbor.
Our second starter reminded us we were mere meters from the water's edge – nems homard Chantilly de soja et vinaigre de riz, lobster tail set atop flaky pastry filled with a mélange of minced lobster meat, leek and sausage, surrounded by a cappuccino of soya with little islands of croutons soaked in a cocktail of octopus ink and zucchini. Tasting the Saint-Joseph, Deschants, Chapoutier 2010 that accompanied it, helped restrain me from devouring the delicate creation in one substantial bite.
Surf-and-turf dishes followed, but served in a most untraditional manner, oozing such a sense of joie de vivre that my companions and I felt an uncontrollable urge to lobby Johan, the chef, and his partner, Stephanie, to open a series of restaurants immediately in various world capitals, New York, Los Angeles and London among them – which we did with the utmost of enthusiasm. The sumptuous surf dish not only tickled our palettes but, in effect, resembled an artist's palette - monkfish and poached oysters skillfully interspersed within a colorful potpourri of seaweed, caviar, chives, pasta, asparagus, white truffle and onion confit. That together with background music of soft piano jazz and subtle overhead lighting sent us into a heavenly-like bliss, a mental state enhanced by glasses of Jurancon Sec, La Part Davan, Camin Larredya 2010.
Our next course, beef steak smoked right before us flavored by a small pile of burning Ile de Re pine needles, flooded my mind with memories of rainy childhood evenings sitting idly round a blazing fire in a mountain chalet amid a forest of pines. A glass of red, Cote Rotie, Les Becasses, Chapoutier, 2009, helped my delightful reminisces linger a little while longer.
But it – the delectable meal, not the memories - had to end, and just as with a book, a good ending always makes us want more. And, with dessert, Johan certainly provided that. Ananas pochee a l'eau de Cognac was a painting on a plate – 'edible sand,' representing the beaches we had just walked along that day and a miniature version of the nearby cliffs created out of pineapple poached in Cognac, as well as sea surf depicted by waves of coconut milk.
La Suite restaurant is a well-prepared canvas offering a multi-faceted array of smells, taste and color. It is little surprise that Johan is a proud winner of the Meilleur Ouvrier de France. He is quite the artist and a determined one at that. His previous restaurant, on Ile de Re, was destroyed by floods two years ago and La Suite just opened a year ago.
Get there quickly before the crowd finds out: lasuite.co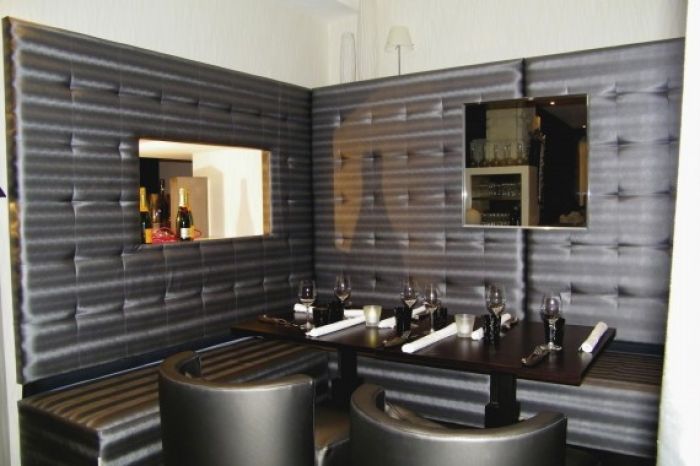 Columbia Hillen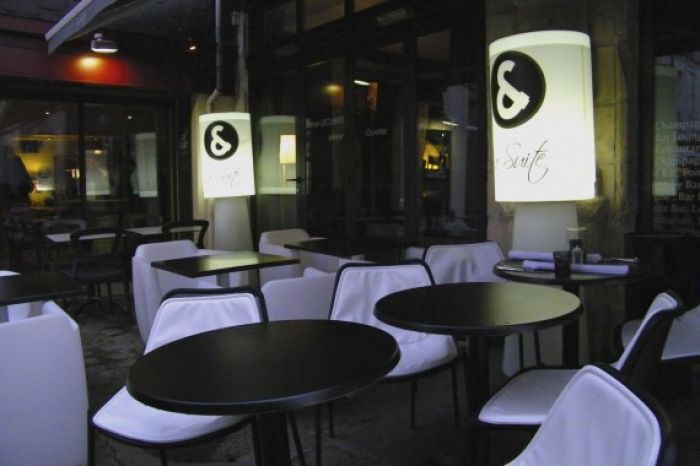 Columbia Hillen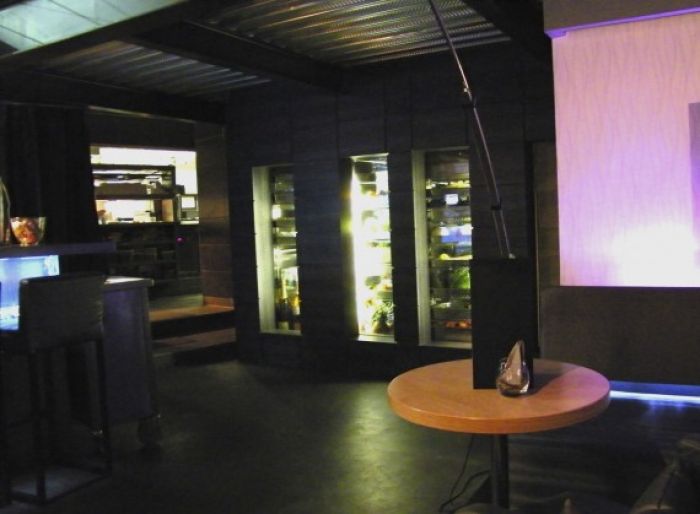 Columbia Hillen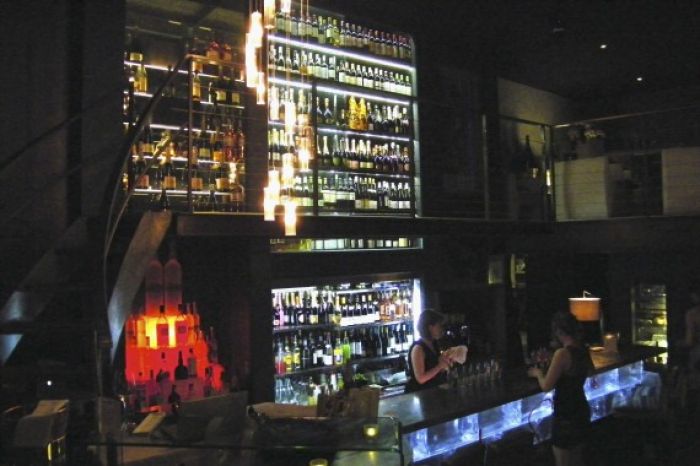 Columbia Hillen