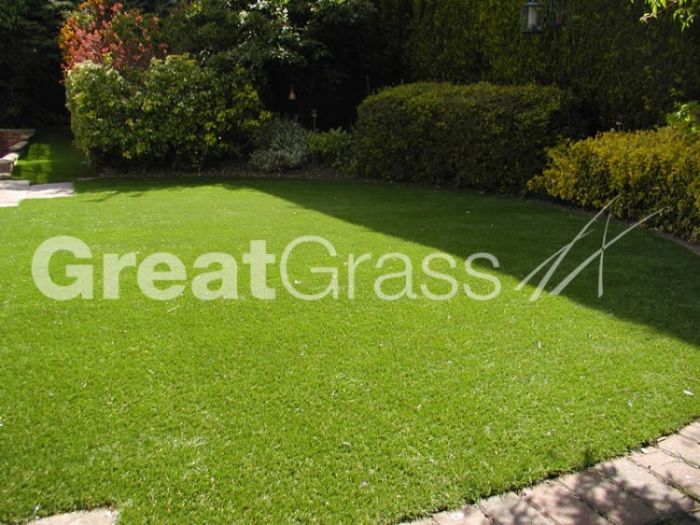 Great Grass
Here are some fantastic†ideas for using artificial grass creatively in and around your home. Not only can it be a low maintenance alternative for natural grass in yoru garden, but it can also be used in the home in very artistic and expressive ways.
Modern Landscaping
Landscape architecture is something that more homeowners are putting a lot of thought into. A well presented garden can add a lot of value to a property and itís a much desired asset for anyone looking to buy.
Artificial grass is now a quick and easy way to create your garden. But unlike the old Ďastroturfí we all know, todayís technology means that we can enjoy realistic looking and feeling grass, which is soft to touch and wonderful to walk on. For artificial grass ideas for your garden, visit Great Grass online.
Art
If you want to add something a little quirky and different to your home, using artificial grass for art or for a wall feature could help to add another dimension to your home. A well thought out interior design plan should include a range of colours, tones, fabrics and textures and artificial grass could be a great idea for a modern setting.
Create a feature wall in your kitchen, your conservatory or in another part of the house. Itís a fantastic way of bringing the look and feel of the outdoors, inside your home.
Childrenís Play Area
If you are looking for a safe and stylish carpeting option for a childrenís playroom or bedroom, artificial grass is a great choice. Not only is it soft to touch and safe on the skin but itís also pet friendly.†It is a fantastic alternative to carpet or can act as a plush and comfy rug.
Artificial grass can be used as a part of a themed bedroom idea for kids who love to play out in the garden and can be extremely educational in provoking thoughts and ideas of outdoor living, outdoor activities or learning about plants and nature.