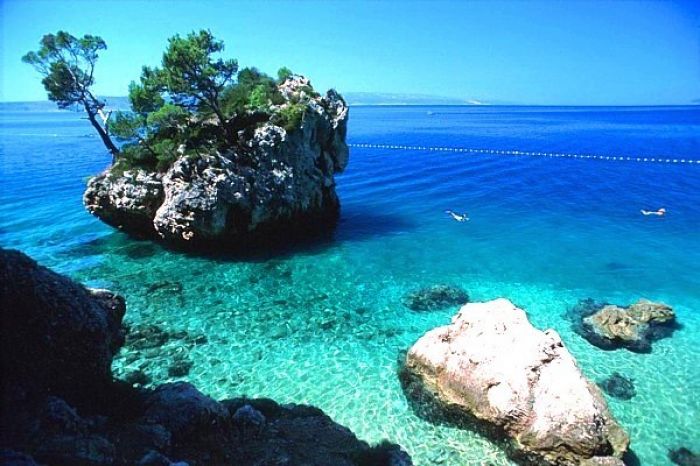 http://www.himalayanyogainstit
The summer is not yet over. Today we present to you the best of the Croatian coast and also the best luxurious places to stay at during your vacation.
The unbeatable Mediterranean climate, thousands of kilometres of unspoiled coastline and over one thousand islands surrounded with rich cultural history, make Croatia the perfect destination for everyone.
Every Mediterranean place offers a different experience. You should pick your vacation destination depending on what you want to do during these couple of weeks. If you are a party animal, you should check out islands like Pag or Hvar. If you just want to relax on a sandy beach, whether you are a family type or not, you should check out Rab island and its most famous sand beach called Veli Mel.
For all of you who like vessels combined with perfect peace and no disturbance, there are numerous little islands where you can sail to and enjoy the peace and quietness. The one that sticks out is definitely Silba island. Not only are there no cars on the island, but a ban on bicycles from mid-July to late August serves to preserve the island's pedestrian pace.
Hvar is a true island beauty, whose popularity can be measured even with Dubrovnik. There are plenty of architectural wonders to see, and it does not come down in glamour either – a true place for hedonists, whose popularity grows with every celebrity who decides to check out Hvar's nightlife. But, there is also a different side to Hvar – a true haven for families featuring a wealth of bays and coves. They can be found almost everywhere along the island, except the party-hard island capital.
Although local dishes can be found in almost every restaurant, there are not always top notch choices. The one place famous for its flawless cuisine is Vis, an island combining unspoiled beauty with some seriously good restaurants offering local fish delicacies.
Another inevitable destination, especially for history lovers, is Split. The historical monuments of Roman, Romanesque, Gothic, Renaissance and Baroque era, most famous being Diocletian's palace, were the reason why Split was listed as a UNESCO heritage site.
Together with Split, Zadar is also a city with rich cultural heritage. During Romans, French, Byzantium and Venice domination it was the capital of Dalmatia and is today well-known worldwide.
And of course, the one and only Dubrovnik, a pearl in the Adriatic sea. It offers tourists secluded bays with exotic beaches and rich architecture as well as natural wonders. The city is listed in the UNESCO World Heritage register, and with its preserved stone city walls and rich heritage is one of the most attractive and famous Mediterranean cities.
Where to stay during your holiday?
The Croatian coastline is perfect for sailing holidays. With so many islands and ports, you can stop as many times as you like or sail for as long as you wish. With over 1,000 islands, sailing holidays can provide an excellent way of seeing some of the smaller, perhaps even uninhabited, islands. You don't have to head for a marina - you can safely moor in countless secluded natural bays or islets but there are advantages to marinas. They are usually close to historical towns replete with museums, galleries, palaces and monasteries plus excellent restaurants.
One of the things you can also try is yacht charter. These yachts are often longer than 20 meters, luxuriously furnished and fully equipped. They come with a crew – captain, sailor, cook and hostesses will take care of everything, so only thing left for you to do is to relax and enjoy your vacation. Yacht chartering season runs from April throughout the end of October.
For renting any kind of vessel, there is Charter Croatia, one of the leading yacht charter agencies in Croatia. You can book your vessel on www.chartercroatia.net.
If you are more of a hotel kind of person, you should definitely check out luxury hotel Lone in Rovinj, Istra. It opened two years ago and is rated 25th out of 121 worlds finest hotels according to Conde Nast Traveler magazine. It was opened as the first Croatian 5 star design hotel.
British Mirror placed Hvar's Riva hotel in the top 10 Mediterranean hotels. Its rooms are not big, but are filled with retro furniture and have stunning view.
Another great hotel is Kempinski Hotel Adriatic Istria Croatia, a five star luxury seaside resort that gives you the ultimate view into Slovenia, Italy and the Austrian Alps. It offers almost 200 rooms and various activities.
Luxurious choice for wellness lovers is The Radisson Blu Resort in Dubrovnik. It is situated in Orasac, a small village near Dubrovnik. It offers peace and tranquility near a picturesque beach and superb restaurants. It offers a wide range of facilities such as fitness centre or rock-climbing wall.
Considering luxury villas and houses, there is a wide range all the way from Istra to Dubrovnik. There are numerous web pages where you can book one of them.
http://www.buy2travel.com
Hvar, Croatia
http://www.viator.com
Dubrovnik, Croatia
http://chartercroatia.net/
People on a yacht