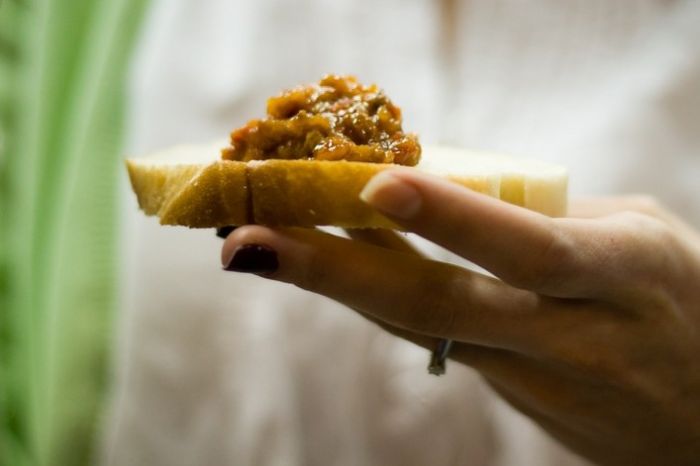 flickr.com/photos/brinzei/6545
Ingredients:2 chopped onions; 3 cloves garlic chopped; 4 roasted red and yellow peppers; 2 small eggplants, roasted and skinned; 6 small tomatoes, skinned and seeded; 1 tablespoon tomato paste; chopped parsley; salt and pepper.
Preparation:Saute the onions and most of the garlic (2 cloves). Add tomato paste and chopped tomatoes. Add chopped roast peppers. Cook approximately 5 minutes to soften. Add coarsely chopped eggplant and parsley and salt and pepper to taste. Cook approximately 3 minutes. Chill in refrigerator. Decorate with parsley and serve with Feta cheese.It can be refrigerated for a week or more in a glass container. Add a little olive oil on top to preserve longer (optional).
Do you prefer to learn how to cook an entire Romanian menu, with a private chef, right in Romania ?