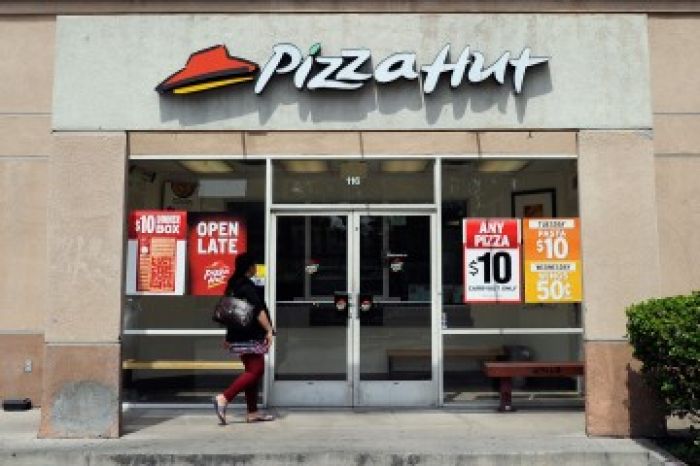 Kevork Djansezian/Getty Images
A super rare, only 100 bottles made, perfume has hit the Canadian market and it's sure to leave college students and single men salivating. Yes, Pizza Hut has finally released a perfume that smells like, well, pizza. So, for those who want to smell like a mix of cheese, tomatoes and bread, your time has come but you'll have to act fast with such limited supply.
Who wouldn't want to smell like a pizza? The dough, the spices, the cheese, the greasy cardboard box — all that olfactory delight might be too much for one fast-food connoisseur to handle. But now you, too, can smell like the inside of a teenage delivery boy's Honda Civic — if you're one of the lucky 100 people who are fans of Pizza Hut and also live in Canada.
According to the Globe and Mail, the project started out as a joke by Grip Limited, Pizza Hut Canada's social media management firm, who asked the chain's Facebook fans in August to imagine the aroma of a fresh-delivered pie as a perfume — and to name it. Read More