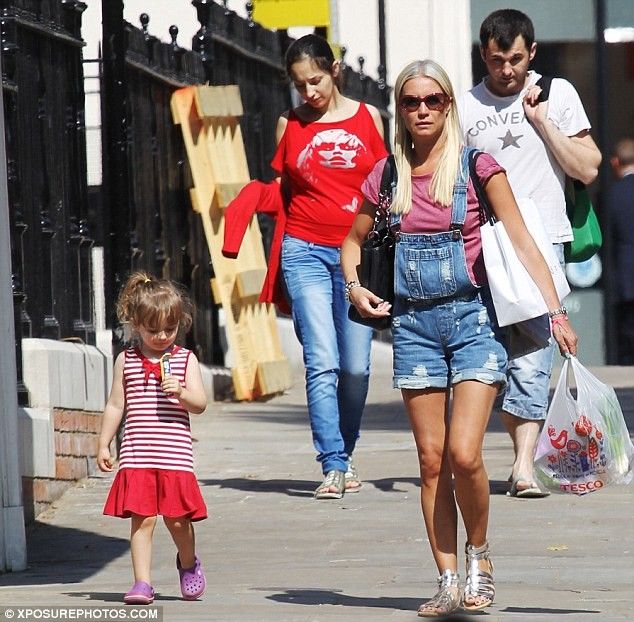 XPOSUREPHOTOS.com
Playfulor not, summer or not, nothing makes dungarees – or anything remotely resembling suspenders – acceptable for an adult. They look awful, they're rarely comfortable, and honestly serve no purpose in the world of modern fashion. Even Denis Van Outen can't make them look good. It's a celebrity trend that needs to be shunned – now – before the dreaded things come back in style.

She's been sporting an impressive tan of late after treating herself to a girlie break in Ibiza two weeks ago.
And Denise Van Outen made sure to show off her toned and tanned pins in all their glory in a playful pair of denim dungarees as she stepped out in central London on Thursday.
Opting for a fun and youthful approach to summer fashion, the 39-year-old TV star made the most of the current heatwave gripping much of the UK by keeping cool in a skimpy daytime ensemble as she stepped out alongside husband Lee Mead and their three-year-old daughter Betsy. (Read More)