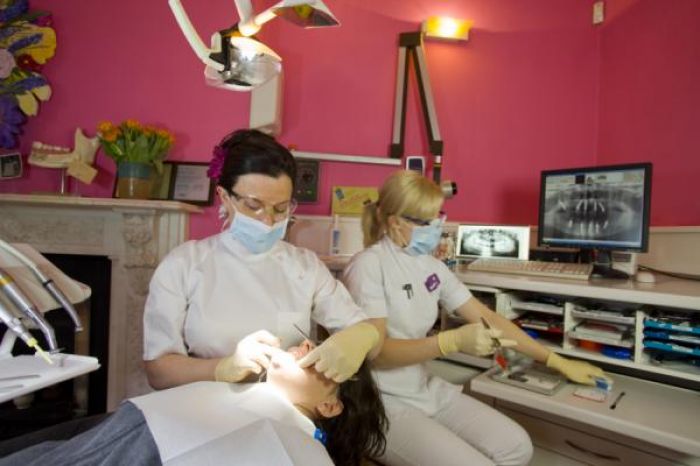 Dawood & Tanner
Dental procedures are amongst the most common forms of cosmetic work that people carry out and dental implants enhance the confidence of thousands of individuals with missing teeth. Dental cosmetics is a big business and dental implants are becoming one of the most commonly asked about procedures as it is something which not many people know too much about but is, in fact, one of the most beneficial cosmetic treatments from both a functional and aesthetic point of view.

There are many dental practices in London which offer the cosmetic procedure of dental implants but it is imperative that anyone considering this type of treatment properly research it and speak to the requisite professionals in the field. It really is a procedure which has helped changed the lives of those people who have undergone the treatment as it helps address many issues that arise from having missing teeth.

Finding the Right Cosmetic Dentist for you

Needless to say, dental implants are a procedure which requires a skilled dental professional to carry it out as it is a long term solution to the problem of missing teeth as opposed to the other more temporary solutions which are commonplace in the dental industry - such as bridges or dentures. Most find, however, that it is dental implants which give the most satisfactory solution to the problem both cosmetically speaking and in terms of things like being able to eat certain foods more easily.

There are many reasons that people may require dental implants such as gum deterioration or trauma that has displaced teeth and this type of procedure will provide the individual with a replacement tooth which is screwed and firmly affixed to their jawbone, which is why dental implants are becoming increasingly popular when compared to other dental cosmetic solutions like dentures.

Cosmetic surgery is something that nobody should take lightly and it is always prudent to carefully weigh up the options after speaking to dental professionals and seeing if it is the right solution for your particular requirements.

One thing that is noticeable now is that for those seeking dental implants in London, you really are treated to some incredibly well designed and striking dental practices - which have clearly had professional interior designers work on their layout and appearance. Drab dental offices are a thing of the past and, in order to attract the right sort of clientele for cosmetic dental procedures, it is important that due attention is payed to the visual appearance of the dental practices - one such example of this can be seen with the luxurious offices of a London dental practice called Dawood & Tanner - check out the images of their offices below.
Dawood & Tanner
London Dental Practice