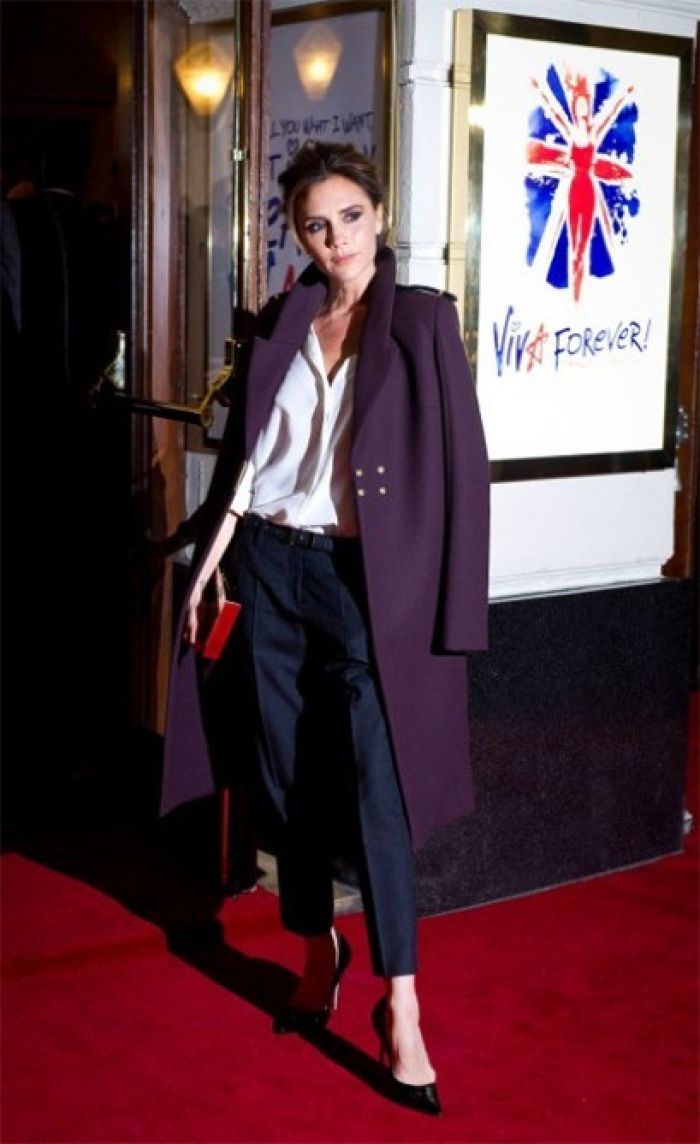 Matt Crossick/Viva Forever
If you're a fan of Victoria Beckham's contributions to the fashion industry, you might also want to take a look at her recommendations as far as visiting London is concerned. This brief guide offers up entertainment, dining and, uh, a stationery store.
Even though she's moved back to these shores, Victoria Beckham's 100 per cent made in Britain fashion collection ( victoriabeckham.com ) still shows in New York. Beckham, though, returned home in time for London Fashion Week this season; turning up first at Downing Street for Samantha Cameron's opening party and then at a reception to mark the Woolmark Prize. We asked what she's relishing most about her return.
"I love being near my family and so close to the design studio. And there's always the opportunity to wear a fabulous coat."  Read More