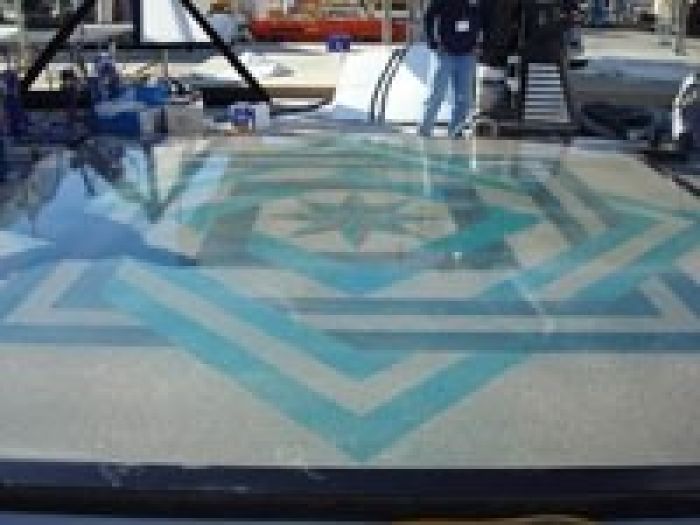 Decorative concrete floors are a big boom in the flooring industry. Today, a lot of homeowners go for this beautiful flooring option because they want their home to provide the most unique and elegant looks along with durability. Homeowners spend a lot of money on decorating their houses in a wonderful way. Even the business owners are spending a lot in decorating their commercial spaces because they want to entice the customers with a good looking office space. To enhance the look of their commercial spaces, most of them rely to install decorative concrete floors.
To enhance the beauty of the flooring space, more attractive and amazing methods like saw-cut, acid stains, paint and other methods can be used. A residential or commercial floor can be designed and decorated in a well professional and beautiful manner according to the requirements and desires of the homeowners. You can decorate your concrete floors with XPS in a number of ways.
Different Methods of Decorating concrete floors:-
Staining Concrete Floors: Concrete floor can be decorated through stains by using an acid based chemical and the beauty of stained concrete can be enhanced by using dyes and tints. The designers and homeowners are using this method as it gives a unique look to the floors through stains and different combination of colors. But one must be flexible about the outcomes because the outcome mainly depends upon the creativity of the craftsman.
Saw-Cut Concrete Floors: For saw cut concrete floor, a saw is used to cut the concrete in different geometrical design. The different and unique cuts provide the floors a brilliant and elegant look.
Painted Concrete Floors: Concrete floors can be painted all in one color or multicolor by using different patterns and designs. For painting a concrete floor, epoxy based paint can be used to give a good look to the floor.
Stenciled Concrete Floors: Stenciled concrete floors are only for those who want to have a highly decorative look on their floors. This flooring option allows a person to have different geometric patterns and shapes on floors.
Decorative concrete floors are in vogue because concrete is clean. You will find millions of people who suffer from allergies. Concrete flooring does not harbor allergens or mites and is good for people who are prone to allergies. These floors are very easy to maintain and they do not need replacement like other floors. This flooring option is recognized as one of the most long lasting flooring material on the earth. Once installed properly, they no doubt enhance the look of the floors. Decorative concrete is an art product. They give a special look to the floors because of their versatility.
Christopher Lavin is the owner of Xtreme Polishing Systems, a complete source for all industrial, retail, and epoxy concrete flooring. He is in concrete polishing business for over 15 years, Christopher has a wide knowledge base about decorative concrete floors and floor maintenance. Through his write-ups he tries to share his acquaintance about concrete floors with xps with the world. Visit the website http://www.xtremepolishingsystems.com/or call (866) 812-9319 for more information.