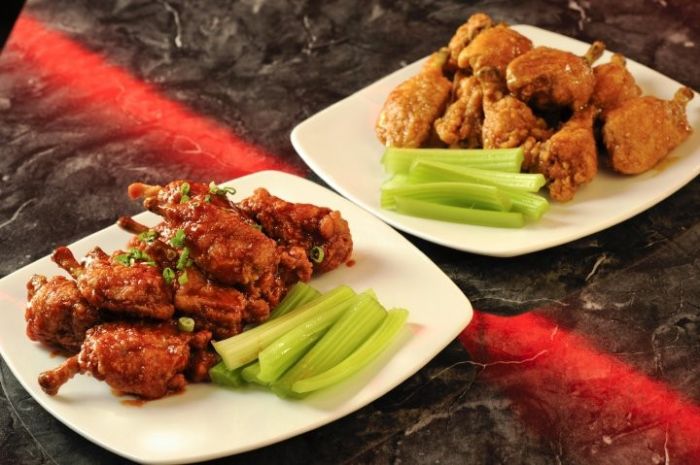 Kings
It's time to venture out of the city. Out to the 'burbs to be exact. Dedham, to be even more precise.
If you are looking for something fun to do this weekend, head over to Kings for some bowling (candlepin, 10-pin or fish bowl, scorpion style). The entertainment complex located at Legacy Place is a fun place to come for dinner and stay for drinks and late-night bowling.
We recently visited and got started with an addicting sampling of sesame ginger fried chicken wings with side of spicy chili soy sauce. Do not miss the buffalo wontons, a crispy outside protects a soft creamy fiery inside. Pair it all up with a martini, fish bowl for two or draft beer.
Our server informed us the burgers here are four ounces, are made of a sirloin, chuck and brisket combination and are cooked on a flat top grill to retain the juices. He also suggested the grilled chicken pasta and we were glad he did. A giant bowl arrived filled with sun dried tomatoes, diced asparagus, bow-tie pasta and grilled chicken in a tasty basil pesto sauce. The generous portion of fall-off-the-bone ribs and juicy steak tips were delicious served with a side of golden French fries, warm corn bread and creamy cole slaw.
No visit here would be complete without a sampling of their massive sundaes (the mint chocolate chip comes with crushed Oreos while the enormous peanut butter overflows with creamy peanut butter sauce and pieces of peanut butter cups).
Kings Bowl first opened its doors 10 years ago in Boston's Back Bay. Since then, they now have three other locations, including Dedham, Chicago and Orlando. The Dedham location is located at 600 Legacy Place. For more information, call (781) 329-6000 or visit www.kingsbowlamerica.com.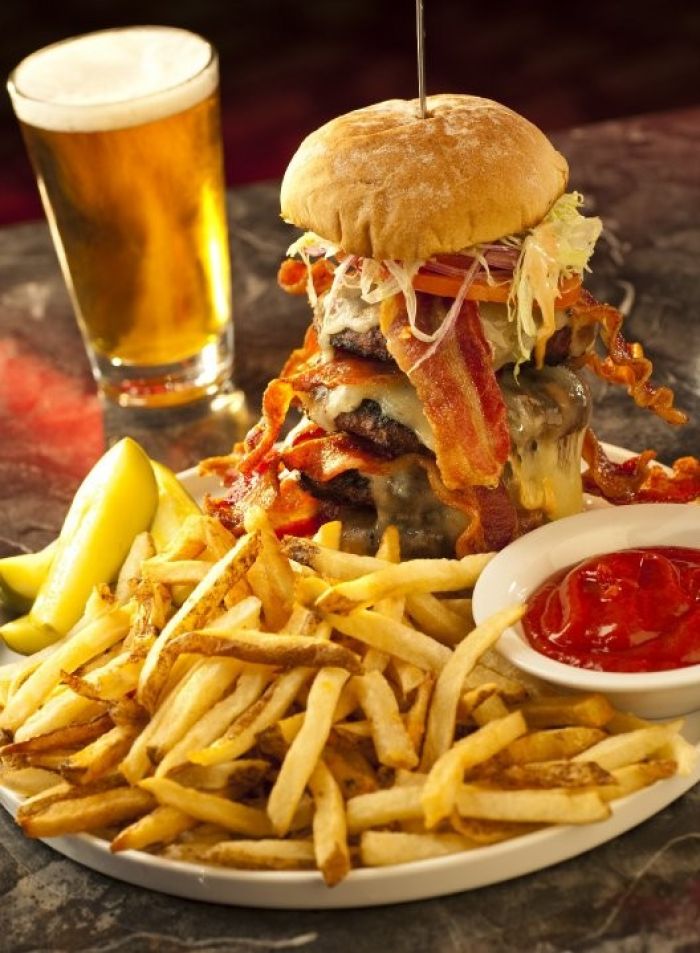 Kings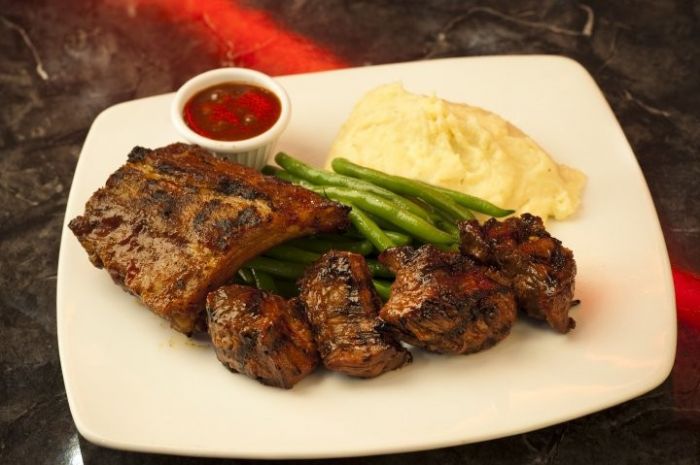 Kings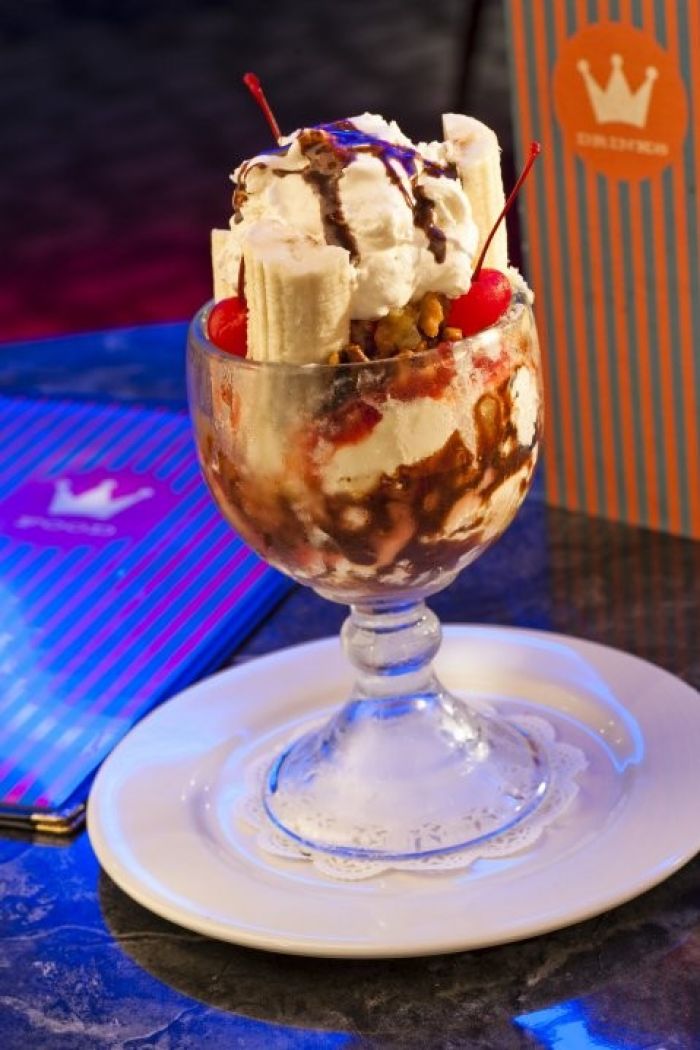 Kings