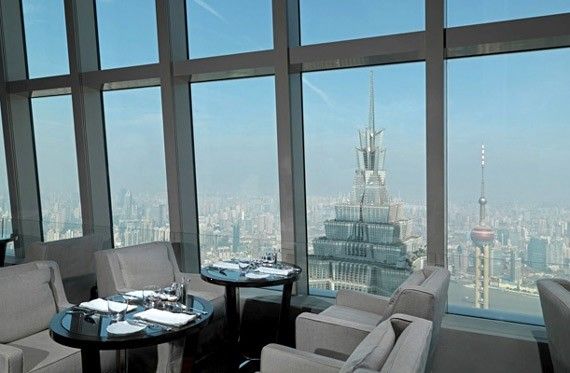 Flickr/http2007)
Are you looking for a dining experience beyond anything your wildest dreams? Well if you are not afraid of heights, try dining in one of the world's highest restaurants. Be warned: these restaurants are not for the faint of heart!
If you happen to be visiting Dubai home of the tallest building ever constructed, the Burj Khalifa, make sure to have the most unforgettable dining experience possible. The restaurant, At.Mosphere, is incredibly located 122 stories off of the ground! How's that for high dining? It holds the Guinness Record for "highest restaurant from ground level."
Up for the adventure? Take a look at the world's ten highest restaurants and imagine the possibilities...
Enjoy spectacular views of sparkling city lights as you dine on world class food.
Sip champagne on a fabulous observation deck, while being served classic hors d'oeuvres.
Partake in delightful rum-infused cocktails on the rooftop lounge of a 92 story building, all while taking in the sights of downtown Chicago.
When planning summer vacations or even just a weekend getaway, keep this list in mind for a dining experience you are certain to never forget! You only live once. If you are afraid of heights, enjoy them anyway just remember to heed this important advice: do not look down!