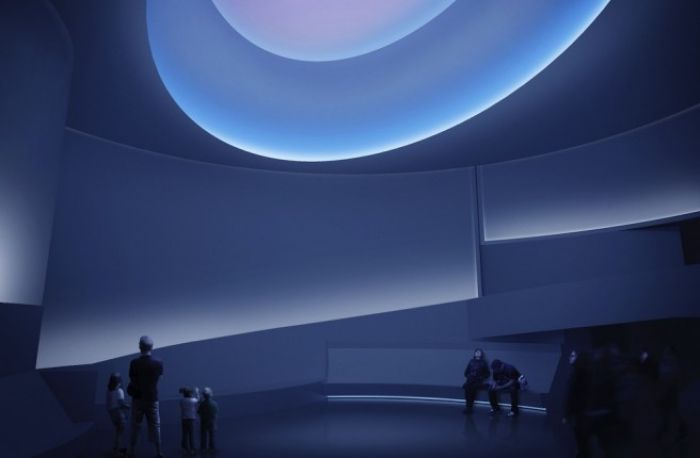 James Turrel/David heald/SRGF
November's Solomon R. Guggenheim Museum fashion gala will be sponsored by the fashion industry titan Dior this year with the intent of driving museum goers of the art world into the similar but parallel world of couture. Whatever the result, expect an awe inspiring exhibition come November 6th and 7th – with Raf Simons serving as honorary co-chair, it would be offensive to expect anything less.


Today, the Solomon R. Guggenheim Museum announced that Dior will be the lead sponsor of its fall gala, taking place on the 6th and 7th of November, 2013, and honouring artists Christopher Wool and James Turrell, whose light exhibition "Aten Reign" is set to open at the museum tomorrow. Raf Simons, Dior's artistic director, co-hosted a breakfast this morning at the museum's Wright restaurant to announce the partnership.
Simons will serve as honourary co-chair of the event, affectionately known as GIG (Guggenheim International Gala), which will include a party for young collectors, featuring a yet-to-be-announced musical performance, and a formal dinner. (Read More)