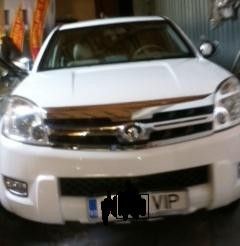 Corina Stefan
Recently I went to see a limousine in Bucharest. After I had a tour inside-out the car ( even the registration number was inspiring :D) I had a little chat with the owner. 
I asked him whether is profitable to have a limousine for rent in Bucharest. Bucharest isn't Monte Carlo, I considered. He answered to me : "You will be amazed! this is  the reason I got more cars, as the request is pretty big." I was like the cat ( almost killed by curiosity) and I asked more about his clientele. 
He said with amusement: "besides weddings, the car is most requested for spinsters' parties." I said "Batches?" ( as in Romanian the similarity of feminine to masculine some times might be interpret as mis-pronouncing). He answered me that women hire the car for their parties and the mis- conception that Romanian women come from a former communist country, close to Balkans and with Balkan attitude is old and not real at all. This is pretty good, I consider!
So ladies, Romania is a fun place to come to!:) . You can spend some time in a castle in the country side or old boyar house for a party ( new trend over here!), suck some good Romanian wine instead of Dracula's victims blood, travel by limousine instead of carriage and just simply enjoy Romania like a Romanian countess. While Dracula is fiction, you can feel the real thing!