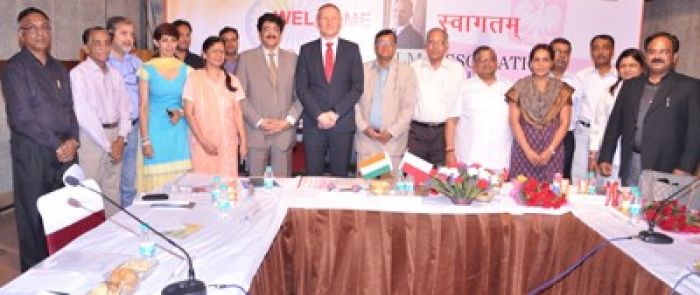 0000
"There are only two professions which are called noble professions in the World and they are Teachers and Doctors" said Sandeep Marwah President of World Peace Development And Research Foundation & Ambassador of IHRO International Human Rights Organization affiliated to United Nation and International Bar Association.
A special program at Marwah Studios was organized to pay tribute to Doctors on Doctor's Day celebrated every year on first of July. "Doctors are like God on Earth, they are the people who save life and some time give second birth to their patients" Marwah added.
The event was attended by media persons, faculty member and students of all streams at Noida Film City. A special program has been carved out on Doctors on Radio Noida 107.4FM.