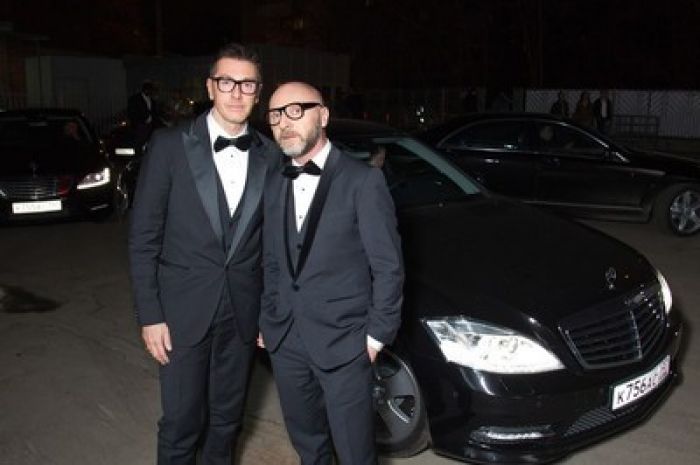 Viktor Boyko/Getty Images
Dolce & Gabbana, the actual luxury fashion designers and not the brand itself, are having some serious issues in regards to tax evasion. While the superstar designing duo claim they have nothing to fear, the accusation alone could hurt not only their careers but the company as a whole. Well, either that or nobody will really care. What do you think?
As Domenico Dolce and Stefano Gabbana ready their latest collections for this spring's slew of international catwalk shows, their lawyers will be working behind the scenes to ensure two of Italy's most successful designers won't be spending the next few Fashion Weeks behind bars.
In December, the design duo went on trial for alleged tax evasion after more than four years of investigations, hearings, and finally an acquittal that was then overturned by Italy's Supreme Court.
On three separate days this January and February, a Milan judge will hear from Italian tax officials and other witnesses who'll claim the two evaded over $500 million in taxes on well over $1 billion in royalties when they sold their Dolce & Gabbana and D&G brands to their own Luxembourg-based holding company in 2004.  Read More