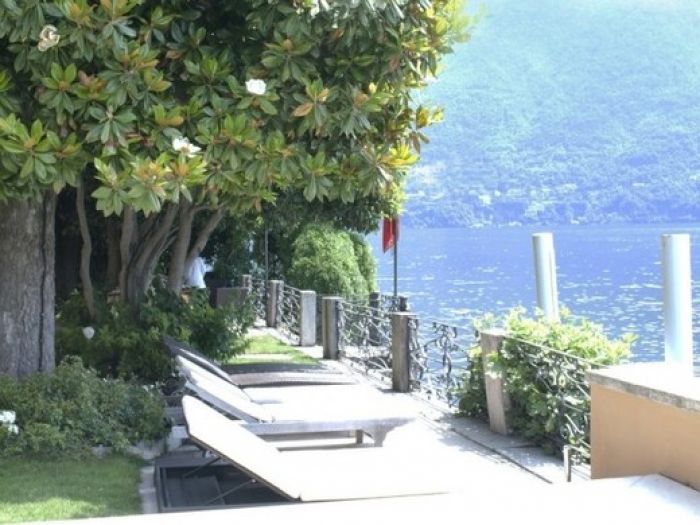 The exclusive villa 'Le Magnolie' is located in Carate Urio, close to other famous and picturesque towns which overlook Lake Como. Built at the end of the 17th century, this beautiful luxury property offers a complete historic heritage alongside all modern comforts, advanced technology and high-quality furnishings.
The villa's unique location (6km from the town of Como and 45km from Milan), its south-facing positionand its gorgeous lakeside garden make it one of the most charming and desirable properties in the area. 'Le Magnolie' is surrounded by well-tended grounds with flowing magnolias and a heated swimming pool. The property itself, which was completely restored in 2002, offers plenty of space thanks to its 700 sqm spread over a total of 4 floors.
The house is composed of an elegant entranceway, several living rooms, dining room, a large kitchem, six master bedrooms plus two for staff, seven bathrooms and a laundry. Security and privacy is guaranteed with an advanced alarm system around the perimeter.
The sale price of this prestigious villa is set at €9,5 million.