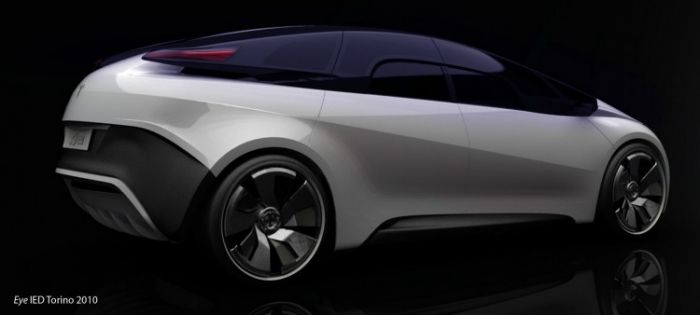 stock
The dream of driving a super-smart car like James Bond did in the "OO7" movies is no longer that far-fetched. More luxury cars are rolling off assembly lines equipped with all kinds of high-tech gadgets that allow the driver and passengers to stay in touch and recharge their smartphones, tablets or other devices away while they're on the road.
High-tech features like no-touch navigation systems, Bluetooth connectivity and parking-assist features are becoming almost as common as air conditioning and a radio in some cars.
Here are some of the best high-tech luxury cars on the road.
Audi, Ford, Lexus and Cadillac are Tops
The 2013 Audi 8 has been heralded as the best overall high-tech car. The car nuts at Edmunds.com joined forces with the technology fans at PCWorld and TechHive and raved about the car's on-board WiFi system, which allows up to eight devices to log in at one time. It's a feature that will no doubt make long car trips much easier if the kids and even the adults can be online the whole time.
Also earning high marks from the panel of experts were the 2013 models of the Ford Focus Electric, the Lexus LS 460 and the Cadillac ATS, which wowed voters for replacing traditional dashboard buttons with touch-free technology.
All-Electric Vehicles Make the List
The Tesla Model S sedan earned the best all-electric vehicle title, thanks largely to the car's 17-inch touch-screen display. The Ford Focus Electric's smartphone app, which features real-time charge updates and directions to vehicle charging station locations, earned the car a spot as the most engaging high-tech car.
The interior of the 2013 Cadillac ATS looks clean and high-tech – just the kind of car a techy would love, the ratings said. By replacing the controls within a large touch-screen display, Edmunds said the makers of the Cadillac ATS made a bold and forward-thinking move. However, they may have gone too far, since the study concluded that "the ATS could certainly benefit from at least a couple of physical knobs and dials."
For the most unique high-tech feature on the road in 2013, the editors went with the Toyota Avalon's eBin wireless charging station. The features makes for clutter-free cup holders and a cable-free cabin by providing a dedicated space inside the passenger cabin for recharging phones, tablets and other mobile devices.
What sorts of high-tech touches would you like to see in your next luxury vehicle?