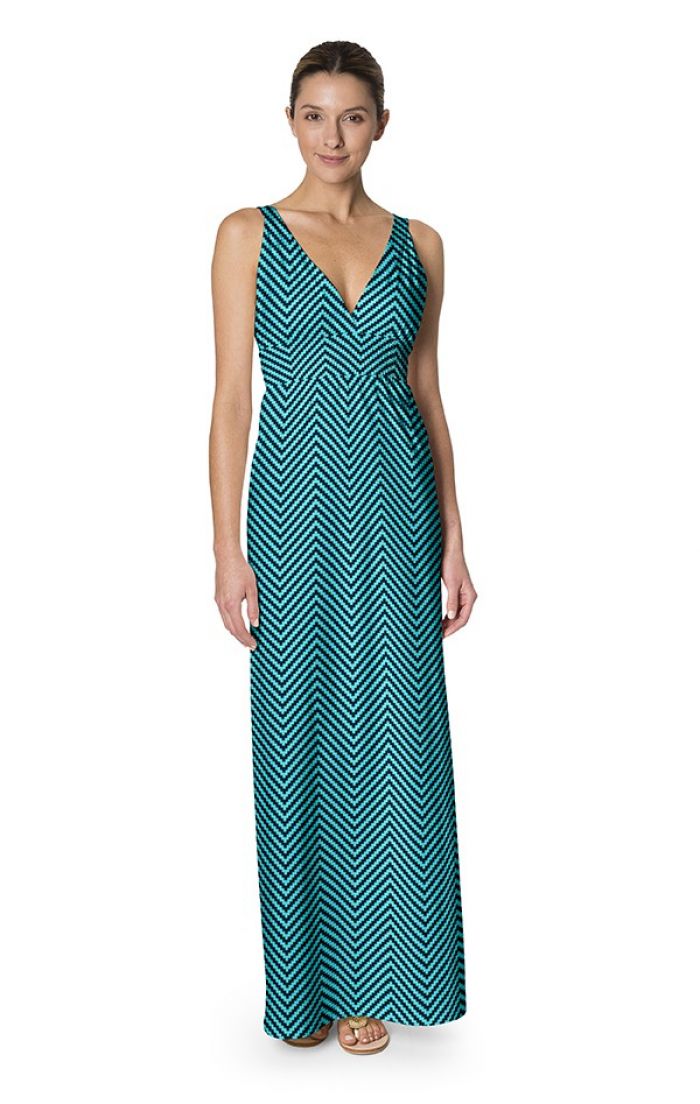 Ellie Kai
Summertime is all about easy living so it's no wonder that Liz Hostetter, founder of the made-to-order women's fashion line brand Ellie Kai, chose Cape Cod to base the company.
One of our favorites is the gorgeous Tracy Maxi stretch dress in Newport Zig-Zag, which is the perfect dress to wear to a summer barbecue. Made of 90 percent nylon and 10 percent spandex, it just might be the most comfortable addition to any woman's wardrobe this summer.
We recently caught up with Hostetter to find out what makes Ellie Kai so unique and what we can expect to see for fall. "I think the collection stands out because there is a customization of style with the collection that fits very well," she said. "It is made for women who know what they want in terms of style. We custom design all of our prints. When creating the line, I wanted to design a line that was similar to what I wore and what women were telling me that they love. Each dress should fit very well and be a staple in your closet. They are produced with the best fabrics in vibrant colors."
Keep an eye out for their new collection, which will be called Indian Summer and feature the warm colors associated with the season. Instead of bright summer colors, all of the dresses transition well into the fall season with a focus on warm coral and mocha prints, which are ideal for the Indian summer months (August-November).
"The Indian Summer collection will bridge the gap to the winter," Hostetter added. "It's my favorite time of year when you aren't quite ready for the deep browns and blacks associated with winter. The Indian Summer line has taupe with coral and lots of off whites to keep it bight. It's really the most beautiful time of year."
For more information, visit www.elliekai.com.
Ellie Kai
Ellie Kai
Ellie Kai