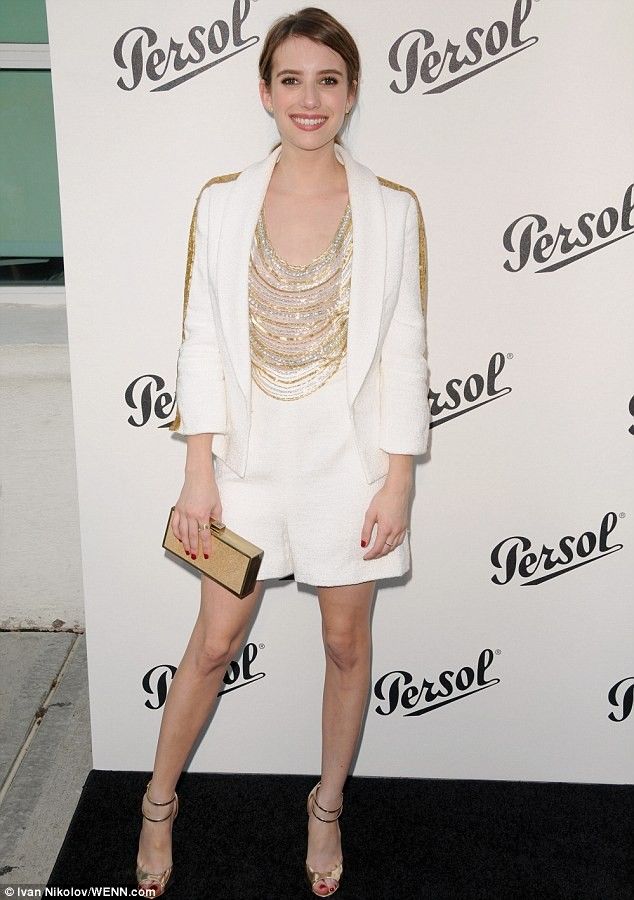 Ivan Nikolov/WENN.com
I'm not ordinarily a fan of excessive bling or anything that resembles it, but by carrying the motif into her suit jacket Emma Robberts managed to bring it together. Unfortunately, despite a well coordinated top, Robberts opted to complete her ensemble with an unflattering pair of shorts. Sure, they showed off Roberts' lovely legs, but with nothing else to augment the look, Roberts' appearance looked downright unfinished, an unforgivable sartorial mistake.

She first hit out screens as the misunderstood teenager Addie Singer in Nickelodeon's hit TV series Unfabulous.
But Emma Roberts' choice of outfit was quite the opposite when she attended the opening of a new exhibition.
The 22-year-old actress looked the height of sophistication in a tailored white shorts suit with gold sequin trim on the sleeves, which accentuated her slim figure.

Emma wore the stunning look to the Persol Magnificent Obsessions: 30 Stories of Craftsmanship on Film at the Museum of Moving Image in New York on Wednesday. (Read More)