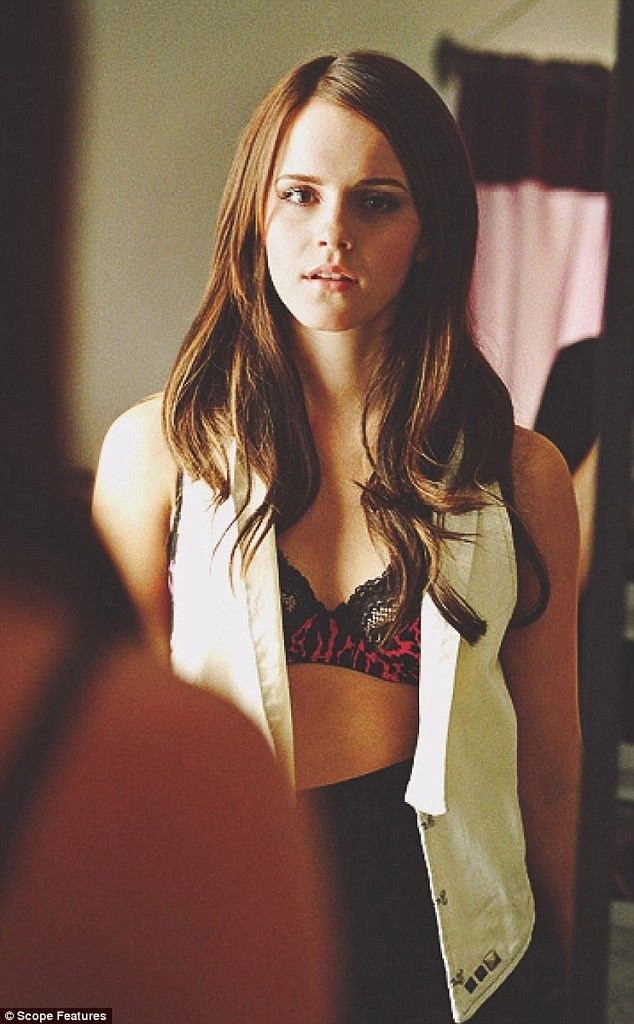 Scope Features
Much to the delight of internet stalkers everywhere, Emma Watson is dropping the Hogwarts robes and donning club-girl fashions (plus a scene with Watson staring at herself in a mirror with her bra revealed), follow the link below or visit any of the internet's seedy forums for more information.
 
Emma Watson has magically abandoned her good girl image by replacing it with a rebellious woman who knows how to get attention.
In a new sneak peek of the highly anticipated film The Bling Ring, the 22-year-old provocatively strips down to just a bra to play the ringleader of a gang privileged teenagers that stole from Hollywood's elite.
The British actress plays the leading role in the Sofia Coppola-directed movie about the real life Bling Ring or The Hollywood Hills Burglar Bunch as they were known, whom were arrested in 2009 for a string of break-ins at the homes of stars, including Lindsay Lohan and Paris Hilton. Read More