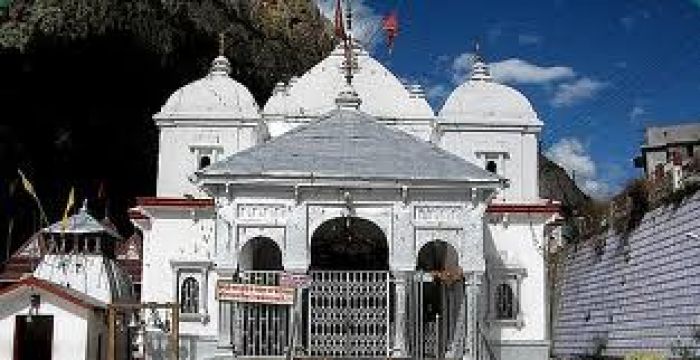 Chardham yatra
The seascapes of Garhwal Himalayas are home to Chota Char Dham. Large number of Hindu pilgrim tourist flock to the Char Dham Temples for darshan of deity in the April or early days of May. It's the time when snow clears the way of Char Cham Yatra for pilgrims. Perch in the higher altitudes of Himalayas the four holy abodes of Ganga (Gangotri), Yamuna (Yamunotri), Lord Shiva (Kedarnath) and Lord Vishnu (Badrinath) are considered to be the source of attaining 'Moksha'. As per believe visit to these destination atleast once in lifetime liberate the soul from the cycle of incarnations.
The Char Dham Yatra ofGarhwal Himalayas begins on the auspicious day of Akshaya Tritiya (mid April-May) and closed on Diwali day (mid October-November) after Pooja ceremony. During winter season entire Himalayan region get covered with snow, making the region completely inhospitable. Hence, in winter sacred shrines turn into no men's land and people residing there shift to lower altitudes. 
Though four holy adobes occupy the extremely gorgeous and heavenly area yet they are difficult to trek. One has to be really courageous to cover the one of the world's toughest topography to ripe the fruit of Darshan at temples. The two abodes Gangotri and Badrinath are reachable via vehicle, however, one need to cover larger areas by trekking to reach Kedarnath and Yamunotri.
Char Dham Yatra 2013 will commence on 11th May.